Participates in ongoing Kisan Samparak Abhiyan at KVK Haran Soibugh
BY EOK NEWS DESK
BUDGAM, JUNE 05: The Director Horticulture Kashmir, G.R Mir today visited Budgam and participated in Kisan Sampark Abhiyan held under Holistic Agriculture Development Programme (HADP) in Panchayat Halqa Soibugh C at Krishi Vigyan Kendra (KVK) Haran. Director Horticulture visits Budgam
A large gathering of farmers participated in Kisan Sampark Abhiyan.
Speaking on the occasion, the Director Horticulture laid emphasis on the significance of the Kisan Sampark Abhiyan during the event and stated that the programme is an initiative of the Government to empower the farming community with the latest technology and skills in the field of Horticulture and Agriculture.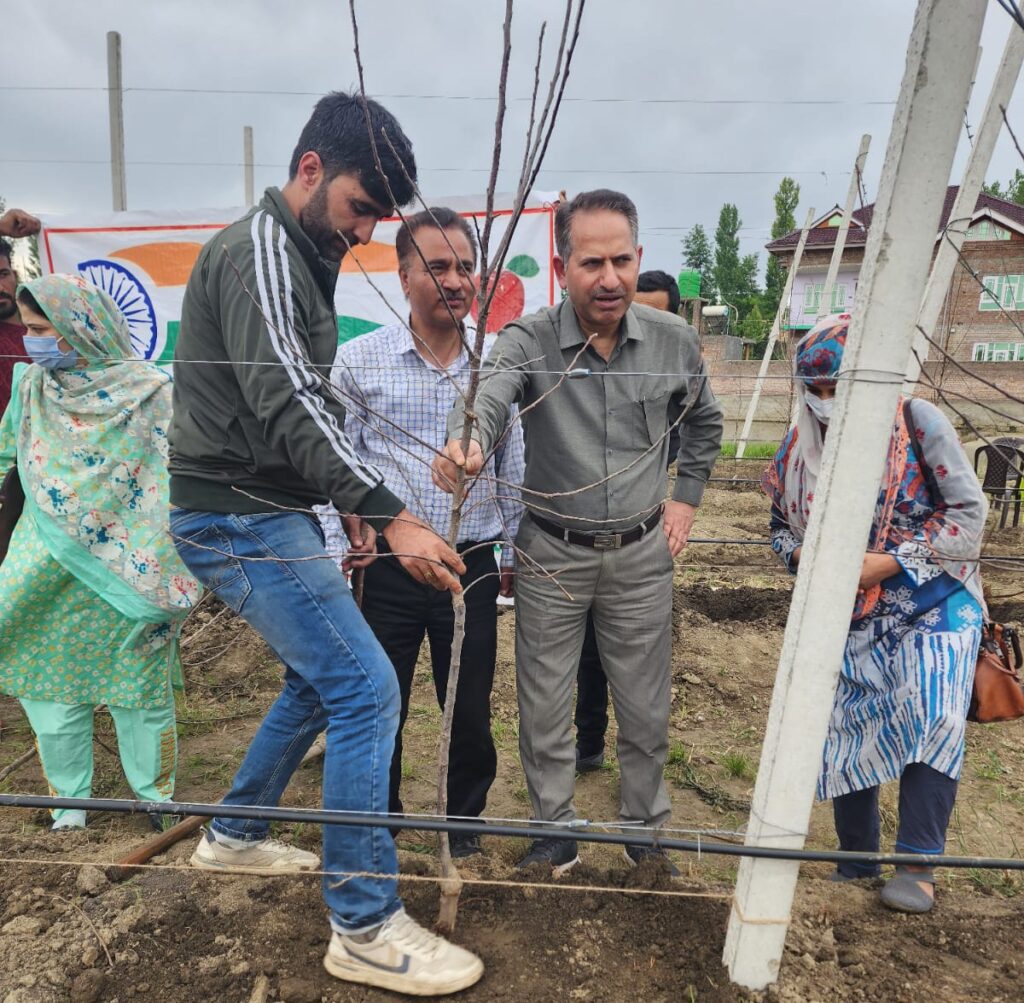 He said the motive of the programme is to provide farmers with the resources and the awareness which they can employ in their field to flourish and this in turn shall help us in achieving the doubling of the income of the farmers.
Later, the Director Horticulture also visited several Hi-Density Apple orchards that were established with the support of the department and also kick-started Plantation Drive to celebrate World Environment Day at Nasrullahpora Budgam by Planting Apple High Density Plants in High Density Orchard.
He interacted with the orchardists and discussed their concerns and challenges. He assured them of the department's full support and encouraged them to adopt modern and scientific techniques to enhance their yield and quality of produce.