SARAS is a significant initiative that will empower women at the grassroots level and help poor households escape the shackles of poverty
By Zia Darakhshan
The fact that women's empowerment is essential in every aspect of their lives cannot be disputed. Whether it is in terms of fostering a healthy family, building a thriving community, maintaining a successful healthcare system, or establishing a viable socioeconomic structure, women play a crucial role. They possess inherent power to transform societies and drive greater levels of productivity. However, the question of how to help them realize their full potential has remained a topic of speculation. While there are numerous success stories that highlight women's ability to perform wonders on the economic front when given the opportunity, there is still a lack of facilities to fully explore their contributions to the overall economy. SARAS: Uplifting Rural Women Through Handicrafts
It is undeniable that rural women possess immense talent and are often the most skilled among the population. Yet, their potential remains untapped due to limited resources and opportunities. The support of various organizations working towards the upliftment of rural women is an ongoing narrative that cannot be ignored. One successful model that has emerged is the self-help group (SHG) model, which has effectively organized both skilled and unskilled rural women, enabling them to improve their economic prospects and attain a better quality of life.
The government's intervention in realizing the potential of rural women across different sectors of the economy, particularly in local economic landscapes, has proven to be a game changer. The 'SARAS-Aajeevika Mela,' held across the country, is a notable initiative developed by the Ministry of Rural Development under the Deendayal Antyodaya Yojana-National Rural Livelihoods Mission (DAY-NRLM). This exhibition-cum-sale, operating under the brand name of 'SARAS' (Sale of Articles of Rural Artisans Society), showcases a wide range of handcrafted products made by rural artisans, craftsmen, and beneficiaries of SHGs from all over the country. The products encompass handlooms, artifacts, handicrafts, heritage items, tribal ornaments, metallic products, decorative pieces, earthen utensils, organic food items, paintings, spices, brass items, processed food products, utility items, soft toys, and wrought iron products, among others.
The SARAS Mela aims to bring together members of rural women SHGs to exhibit their skills and goods, sell their products, and establish connections with potential market players, all through a single platform. This initiative strives to eliminate middlemen between the craftsperson and the local buyers, ensuring increased profit margins for the artisans. The benefits of SARAS Mela are manifold. It not only provides a platform for SHG women to showcase their products but also offers them national-level exposure to understand the demands and preferences of urban customers in metropolitan areas. Additionally, it provides rural producers with valuable opportunities to sell their goods on large marketplaces, communicate with customers, study their preferences, and enhance their marketing abilities.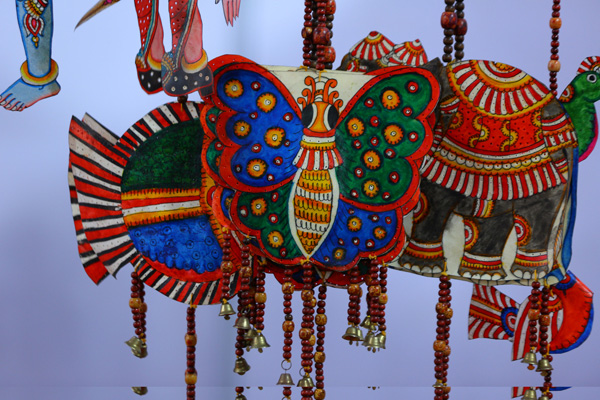 In the Union Territory of Jammu & Kashmir, women constitute a significant portion of the over 5 lakh artisans. These highly skilled women artisans have made substantial contributions to the region's handicrafts sector. Their craftsmanship has garnered global recognition and made Kashmiri handicrafts highly prized possessions. However, their skills have been suppressed due to a lack of financial resources and limited access to markets where they could receive fair returns for their artwork. This lack of resources has hindered their growth and prevented them from organizing their trade in a professional manner. As a result, they are forced to live in abject poverty.
The women artisans form the backbone of J&K's handicrafts sector, which is crucial to the region's economy alongside tourism. Sadly, the past experiences of these artisans, especially women, have been disheartening. They have historically faced financial struggles, and influential individuals have exploited their plight to obtain their crafts at meager prices. A significant gap has existed between those who produce the crafts and those who sell them.
However, the SARAS Aajeevika Fair, organized by the Jammu and Kashmir Rural Livelihood Mission (JKRLM), has brought a ray of hope. This women-led fair, held for the first time in March 2023 on the banks of the famous Dal Lake, showcased a wide range of hand-made products manufactured by more than 300 rural craftswomen from various parts of the country. A similar fair held in Jammu in February also received an overwhelming response from artisans nationwide.
The SARAS Melas are poised to benefit J&K's rural women, both skilled and unskilled, by providing opportunities to increase their incomes and escape poverty. These Melas serve as artisan festivals, allowing female artisans to exhibit their products and skills. Visitors can witness the artisans' work process, from production to the final product. These festivals have tremendous potential to attract tourists who have shown a great interest in Kashmiri arts and crafts.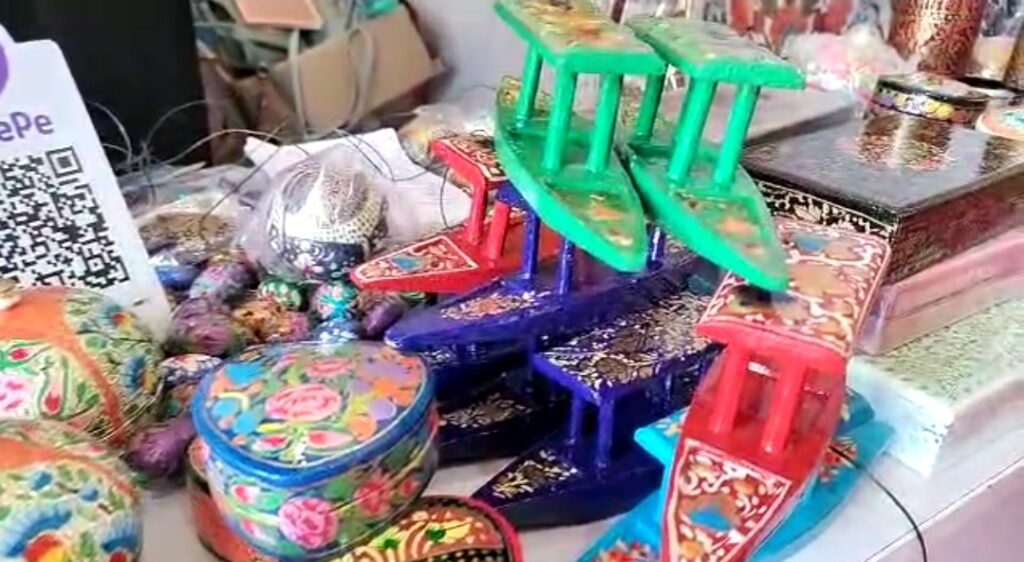 Over time, the standard of living for rural female artisans will improve, enabling them to support themselves in times of need. This initiative will go a long way in preserving, protecting, and promoting female artisans and their crafts. The financial benefits derived from these Melas will directly benefit the poor artisans of the region. Moreover, the elimination of middlemen and direct access to marketplaces will ensure that small enterprises run by women receive direct benefits.
SARAS is a significant initiative that will empower women at the grassroots level and help poor households escape the shackles of poverty. It enables women to access finances, identify resources, and create, cultivate, and expand their businesses in an organized manner. This level of empowerment for women in the UT of Jammu & Kashmir has never been seen before. SARAS Melas have the potential to bring about transformative change and foster self-reliance among women artisans.
The views expressed are the author's own.