BY EOK NEWS DESK
Srinagar, Aug 19: To nurture understanding and awareness about Intellectual Property Rights (IPR), the Jammu and Kashmir Entrepreneurship Development Institute (JKEDI), in collaboration with 'Innove Intellects', today organized a comprehensive online awareness program. This event was conducted under the aegis of the National IP Awareness Mission (NIPAM), aiming to foster knowledge and expertise in this crucial domain. Awareness program on IPR organized by JKEDI
Ajaz Ahmad Bhat (IAS), Director JKEDI, in his address, underscored the significance of Intellectual Property Rights (IPR) in enabling individuals to make well-informed choices regarding the protection of their intellectual creations. He highlighted the importance of hosting such informative initiatives, as they can serve as a transformative measure in cultivating an environment of innovation and a culture where intellectual property assumes a foundational role within the entrepreneurial landscape of J&K.
The awareness program saw enthusiastic participation from a large number of innovators, aspiring entrepreneurs and startups of J&K eager to delve into the intricate world of Intellectual Property Rights. The keynote speaker for the event was Mrs. Pooja Kumar, Founder and Director of Innove Intellects LLP. Mrs. Kumar's illustrious career in this field spans over 15 years, during which she has acquired invaluable expertise as a Registered Patent Consultant and a Start-up facilitator under the aegis of the Government of India.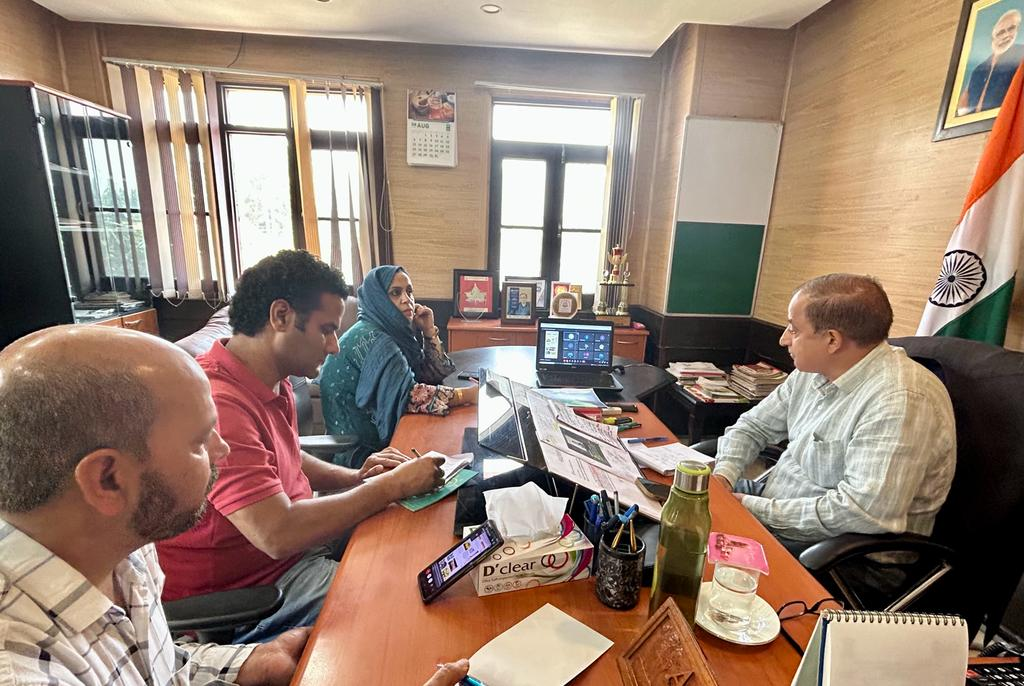 She remarked that Intellectual Property Rights are not just legal constructs; they are the bedrock of innovation and creativity. Addressing the participants, she discussed in detail the different facets of IPR, Design, GI registration, patents, trademarks, trade secrets, the process of filing for IPR, the need to file IPR as well as the measures to report for IPR violation. During the interactive session, participants enthusiastically participated and asked relevant questions.
The Institute regularly conducts startup mentorship programs, equipping aspiring entrepreneurs, innovators and startups with the tools they need to thrive in today's innovation-driven world. This collaborative endeavor not only imparts participants with a foundational comprehension of Intellectual Property Rights but also lays the groundwork for a dynamic culture of innovation and entrepreneurship in the region. With newfound insights and knowledge, startups are now better positioned to navigate the intricate terrain of safeguarding their intellectual assets and propelling their ventures towards success.