BY EOK NEWS DESK
The Jammu and Kashmir Press Corps (JKPC), representing an association of prominent media organizations in the region, vehemently condemns the recent BBC news article titled 'Any story could be your last' – India's crackdown on Kashmir press,' authored by Ms. Yogita Limaye. The JKPC asserts that the article is not only factually incorrect but also maliciously written, serving as a tool to defame the thriving mainstream media in Kashmir. JKPC denounces BBC article for maligning Kashmir's media, seeks withdrawal & apology
In a breach of journalistic norms, the BBC article fails to verify facts with the numerous mainstream journalists employed by over 150 newspapers in Kashmir, as well as with media editors, who could have debunked the inaccuracies presented in the report. The article contains unfounded opinions that are libelous, slanderous, and disgraceful, tarnishing the reputation of the mainstream media in Kashmir.
The BBC's report suggests a stifling atmosphere for journalists in Kashmir, alleging threats and arrests for unbiased coverage attempts. The JKPC firmly rebuts these claims, asserting that there are no such instances of harassment or restrictions on press freedom within the region. The use of the phrase "Any story could be your last" is deemed baseless and misleading by the JKPC, as thousands of journalists work in the valley without issue or restriction.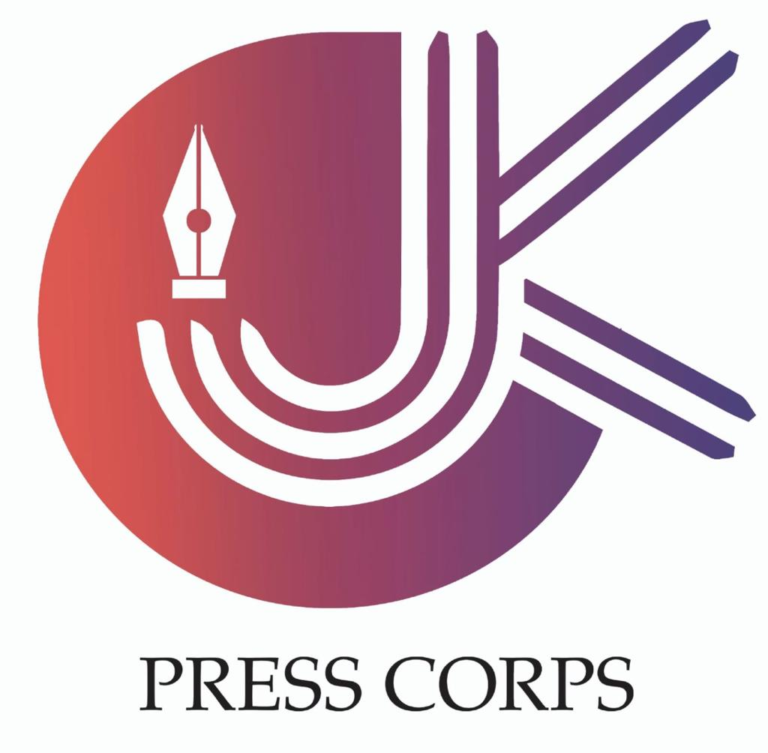 The JKPC emphasizes that individuals arrested on charges of aiding and abetting terror, including some self-proclaimed journalists found in possession of hand grenades, are currently within the jurisdiction of the legal system. The JKPC urges that cases be adjudicated through proper judicial channels rather than subjected to a media trial. Ms. Yogita Limaye's report is accused of propagating a malicious narrative borrowed from secessionist ideology, relying on unverified allegations and biased sources. This report not only lacks the journalistic integrity expected from a reputable news outlet but also misrepresents the ground reality in Kashmir.
The report heavily depends on anonymous sources, raising questions about the credibility of the claims made. Without transparency and accountability, these sources could potentially be products of the reporter's imagination or fictionalized by elements with secessionist affiliations in the valley.
The JKPC asserts that the article reflects a complete lack of editorial integrity and due diligence on the part of the publication, violating the fundamental tenets of editorial ethics and integrity. Every word in the report is believed to have severely damaged the morale of journalists in Kashmir. As such, the JKPC unequivocally demands that the BBC withdraw its story and issue an unconditional apology to the media fraternity of Kashmir.
Members of the JKPC, including Raj Daluja (State Times), Hafiz Ayaz ( Rising Kashmir), Chasfeeda Shah (Kashmir Scan), Zahoor Hashmi (Daily Aftab), Sajad Hyder (Kashmir Observer), Bashir Manzar (Kashmir Images), Shameem Meraj (Kashmir Monitor), Mohammad Aslam (KNS), Manzoor Anjum (Daily Uqab), Arshid Rasool (Daily Gadyal), Javed Shah (Goodmorning Kashmir), Ajaz Rashid (Era of Kashmir), Lalita Goja (Morning Kashmir), Sheikh Saleem (Kashmir Convener), Captain Murti (Greater Jammu), Syed Basharat (Kashmir Dispatch), Bilal Bashir (Srinagar Jang), Mukhtar Dar (Daily Fish Eye), Farooq Ahmad (Srinagar Mail), Waseem Shah (Kashmir Rays), and Iqbal Shah (Daily Udaan), have unanimously condemned the BBC report and call upon the BBC to immediately withdraw the story and issue an unconditional apology to the media fraternity of Jammu and Kashmir.