To boost the agriculture sector in the Union Territory of Jammu and Kashmir, Lieutenant Governor Manoj Sinha recently inaugurated a UT-level training & orientation program to effectively implement 29 projects under a holistic agriculture development plan today at the Convention Centre.
According to the programme, 638 training schedules are planned at the divisional and district levels for the next four months.
The government has already taken various initiatives to boost the diverse economic sector in J&K, and agriculture is one among those. It is appreciable that since the LG Manoj Sinha took charge as the Lieutenant Governor of Jammu Kashmir, he is on his toes to boost the economy of the UT. According to his various tweets, he wants to make J&K self-reliant. 
The initiative of commencing a four-month training and skill development programme sharpens the drive for agricultural growth. The Lt Governor said that four-month long capacity building drive would ensure the availability of quality human resources and provide necessary ground support for implementing the holistic agriculture development plan.
In a statement, he said he firmly believes technology innovations will enable continuing output growth without adding much to input cost.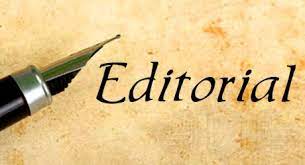 He stated that the ambitious projects aim to make farming viable, steady, and sustainable with better input, extension support, risk mitigation, and ensuring remunerative prices and market support.
The government is focussing on the successful implementation of any scheme. The UT administration is committed to protecting the interest of farmers, bringing prosperity to farms and to their homes, and instilling self-respect in more than 13 lakh farmer families.
The government is also focusing on new agri-business enterprises, youth engagement & providing them unlimited access to resources, and opening up employment opportunities in agriculture & allied sectors.
These initiatives are undoubtedly appreciable, but the government needs other parameters to work on. The government needs to direct the district officials to act as a medium between farmers & Agri-policies. There must be better coordination at all levels so that all the efforts of the government will not go in vain.