The Role of Education in Promoting Economic Well-being and Social Equity. Creating a Better World for Future Generations with Education for Sustainable Development
By M Ahmad
The term "Sustainable Development" is defined as the development that meets the needs of the present generation without excessive use or abuse of natural resources so that they can be preserved for the next generation. It aims to bring a balance between meeting the requirements of what the present demands while not overlooking the needs of future generations and acknowledges nature's requirements along the human's aim to work towards the development of different aspects of the world. It also aims to efficiently utilise resources while also meticulously planning the accomplishment of immediate as well as long-term goals for human beings, the planet as well as future generations.
In the present time, the need for Sustainable Development is not only for the survival of mankind but also for its future protection. Education is seen as a big force; a force that not only contributes to national development, but also sustainable development. It is a key to development, be it social, economic, political or environmental. Education promotes development of knowledge and skills required to achieve sustainable development (SD). It encourages promotion of economic well-being, social equity, democratic values and much more.
Education is an essential tool that provides any possible knowledge to human beings and allows everyone to obtain the knowledge, skills, attitudes and values necessary to shape the future in a more sustainable way. One of the main focus is here is to educate the younger generation by developing a sense of responsibility for the environment.
As youngsters are at the heart of sustainable development in the future, whether to achieve it or not–it all depends on them. Education for sustainable development is able to cultivate the youngster's mindset by inducing the concept of living a sustainable lifestyle. It not only helps the children to promote a sustainable lifestyle but also allows them to be more socially concerned about the environment. Education is an essential component of achieving sustainability.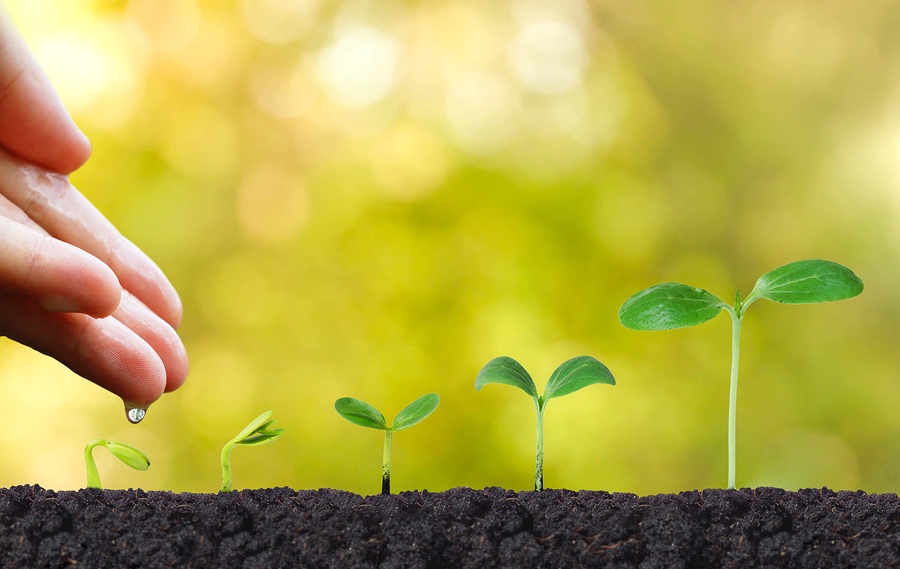 All over the world, societies are coming to recognize that current development trends are not sustainable, and that public awareness through education and training is a key element to moving our increasingly globalized society towards achieving sustainability. Education is recognised as having one of the highest long-term returns on investment of all development goals.
ESD is defined as approaching education in a more holistic way with the vision of 'creating a better world future generations of all living things. It is about the learning needed to maintain and improve our quality of life. It enables people to develop the knowledge, values and skills to participate in decisions about the way we do things individually and collectively, both locally and globally, that will improve the quality of life now without damaging the planet for the future. Education for sustainable development (ESD) is the use of education as a tool to achieve sustainability.
Simply put, ESD is a way to make the world a safer, healthier, and more livable place for us and future generations. Education for sustainable development (ESD) promotes the development of the knowledge, skills, understanding, values and actions required to create a sustainable world, which ensures environmental protection and conservation, promotes social equity and encourages economic sustainability. The concept of ESD developed largely from environmental education, which has sought to develop the knowledge, skills, values, attitudes and behaviours in people to care for their environment. The aim of ESD is to enable people to make decisions and carry out actions to improve our quality of life without compromising the planet. It also aims to integrate the values inherent in sustainable development into all aspects and levels of learning.
ESD gives learners of all ages the knowledge, skills, values and agency to address interconnected global challenges including climate change, loss of biodiversity, unsustainable use of resources, and inequality. It empowers learners of all ages to make informed decisions and take individual and collective action to change society and care for the planet.
ESD is a lifelong learning process and an integral part of quality education. It enhances the cognitive, socio-emotional and behavioural dimensions of learning and encompasses learning content and outcomes, pedagogy and the learning environment itself. Education for Sustainable Development (ESD) empowers learners to make informed decisions and take responsible actions for environmental integrity, economic viability and a just society, for present and future generations.
It is holistic and transformational education for all people to learn the values, behavior and lifestyles required for a sustainable future and for positive societal transformation. Education for Sustainable Development means including key sustainable development issues into teaching and learning; for example, climate change, disaster risk reduction, biodiversity, poverty reduction and sustainable consumption.
It also requires participatory teaching and learning methods that motivate and empower learners to change their behaviour and take action for sustainable development. Education for Sustainable Development consequently promotes competencies like critical thinking, imagining future scenarios and making decisions in a collaborative way.
Education for sustainable development can help to shape our future. With the continuous support from government, appropriate laws, responsible action by society will together serve and alleviate the major global crises that we face today. The consequences would be dire if individuals are not looking it as critical issues. What is to be left for our future generation if we do not reserve our limited resources
"Sustainable development is the pathway to the future we want for all. It offers a framework to generate economic growth, achieve social justice, exercise environmental stewardship and strengthen governance"………..Ban Ki-moon
The views expressed in this article are solely those of the author and do not necessarily reflect the opinions or views of this newspaper.