BY AJAZ RASHID
The abrogation of Article 370 marked a turning point; unlocking new avenues for strengthening grassroots democracy in Jammu and Kashmir revealed an official statement. In 2018, a historic transformation took root in the Union Territory, as the 73rd Constitution Amendment Act was embraced with unwavering determination. This marked the inception of an era defined by empowered Panchayati Raj Institutions (PRIs) and robust local governance, a journey both unique and transformative. Empowering Grassroots Democracy in J&K: A Tale of Strengthening Local Governance
With resolute commitment to decentralization and empowerment, the government embarked on a mission to bolster the financial capabilities of PRIs at all tiers. The result was the execution of PRI elections in 2019-20, a process underscored by its transparency and fairness, official said.
"The resounding success of these elections saw the rise of over 33,000 PRIs, spanning 4,291 Panchayats across 285 blocks in 20 districts. This achievement, set against the backdrop of Jammu and Kashmir's diverse geography and culture, marked a monumental stride toward grassroots governance", official informed.
According to the official data, infrastructure development emerged as a cornerstone of this transformative journey, the data further reads that over 20 District Development Council (DDC) and 48 Block Development Council (BDC) office buildings were erected, embodying the essence of local governance.
"The establishment of more than 2,500 Panchayat Ghars provided accessible platforms for citizens to engage with their representatives. With plans underway to construct an additional 500 Panchayat Ghars in the current year, the UT's commitment to citizen-centric governance remains unwavering", the data reads.
In a region grappling with power shortages and connectivity obstacles, the solarization of 1,131 Gram Panchayats emerged as a beacon of progress. This initiative not only ensured uninterrupted power supply but also paved the way for vital internet connectivity, bridging urban-rural divides and nurturing holistic development, the data reads.
It further reads that the creation and appointment of 1,889 Panchayat Accounts Assistants through the J&K SSB further underscored dedication to efficient administration and prudent financial management.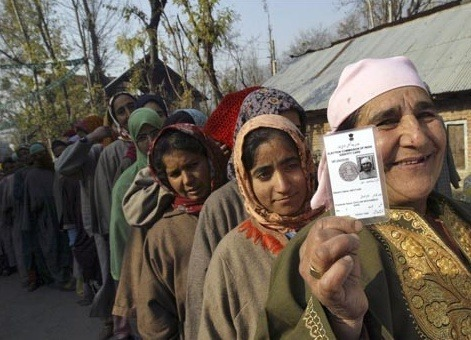 Celebrating exceptional contributions became an integral facet of the journey. Since 2018, a noteworthy 22 Panchayats from Jammu and Kashmir earned national-level accolades, showcasing the profound impact of dedicated endeavors. In a poignant testament to ongoing progress, three Panchayats received national recognition this year, solidifying the sustainable growth of grassroots initiatives, states an official.
Capacity building stood tall as a cornerstone of this transformation, with a comprehensive exercise spanning over six lakh mandays. Additionally, approximately 6,000 Elected Representatives embarked on enlightening exposure visits to renowned institutions across the country, enriching their knowledge and leadership acumen. The forthcoming plan to send an additional 10,000 representatives for such visits in the current year underscores the UT's commitment to nurturing informed and capable leadership, affirms an official of the department.
"Decentralization of power materialized through the delegation of building permission authority to PRIs at the Panchayat level. Simultaneously, a digital revolution swept through, with all Panchayats in Jammu and Kashmir seamlessly embracing e-enabled processes. This digital transition streamlined procedures while facilitating efficient communication and access to vital information", official added.
Recognizing the pivotal role of elected representatives, monthly honorariums were instituted, acknowledging their dedicated service. Furthermore, an ex-gratia compensation of Rs. 25 lakhs was extended to the families of representatives who lost their lives in militancy-related incidents, reaffirming the UT's commitment to their safety and well-being.
"In a monumental stride toward effective planning, Panchayat Prabhari Officers were nominated for all 4,291 Panchayats across Jammu and Kashmir. This move ensured hands-on support and guidance at the grassroots level, enriching the fabric of governance", official said.
Official further added that ultimately, this narrative of empowerment culminates with the recognition of 23 Panchayats for their exceptional contributions at the Union Territory level. These accolades not only serve as a wellspring of inspiration but also establish a benchmark for excellence in local governance.
In the context of Jammu and Kashmir, the story of empowering grassroots democracy is a testament to resilience, unity, and collective progress. The journey, sparked by the 73rd Constitution Amendment Act, paves the way for a region where local governance flourishes, citizens are empowered, and the spirit of democracy resonates profoundly. This narrative epitomizes the potential of concerted efforts and heralds a future of inclusivity, growth, and prosperity for the Union Territory.