SRINAGAR, APRIL 12: Srinagar Municipal Corporation (SMC) installed and made operational a decontamination tunnel at Bone and Joint hospital at Barzulla, here tody.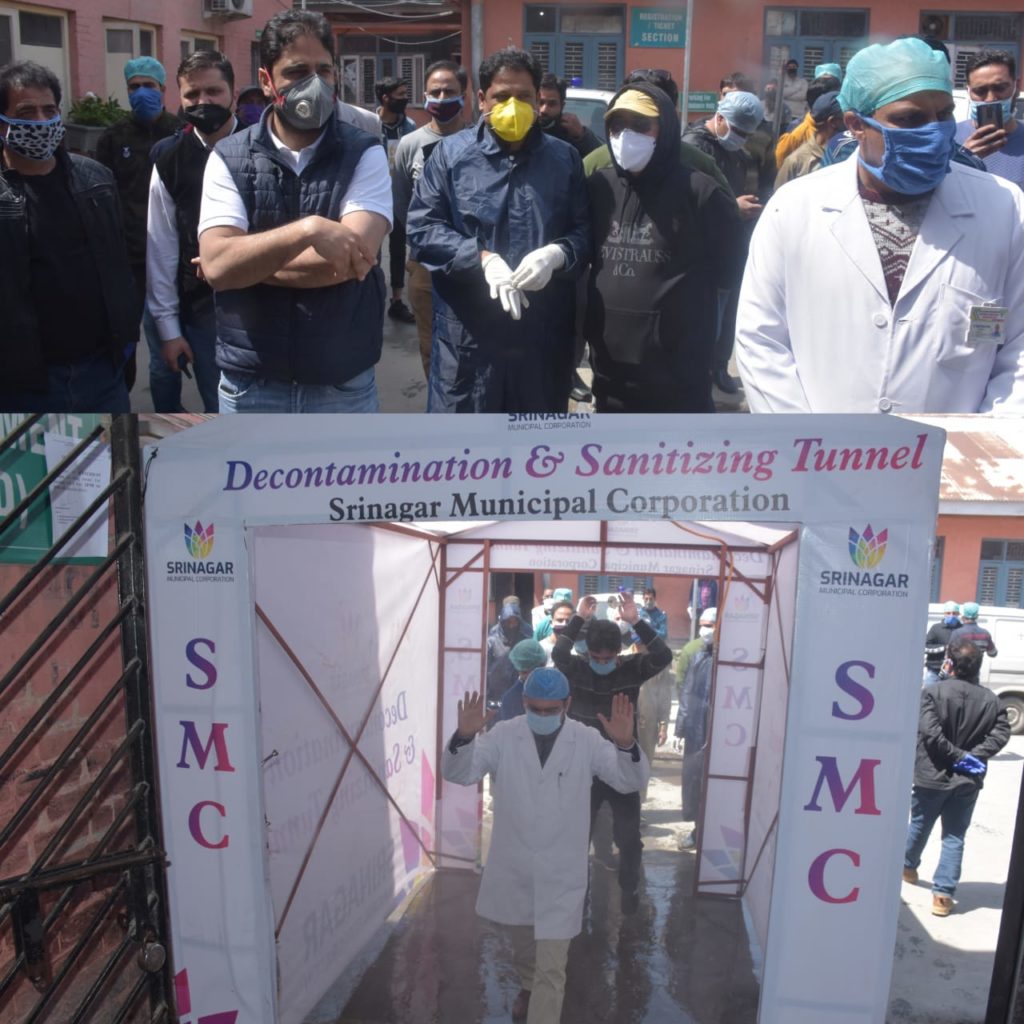 Mayor, Junaid Mattu, Deputy Mayor, Parvaiz Ahmed Qadri, Secretary SMC, Mohammad Akbar Sofi, Joint Commissioner, Administration, SMC, Syed Abul Qasim and other concerned were present on the occasion.
The tunnel was installed at the entry point of the hospital building to ensure persons visiting hospital including doctors, hospital workers, patients and attendants are instantly sanitized while entering or leaving the hospital premises.
It was informed that SMC has installed such tunnels at various hospitals including JLNM hospital, CD hospital, LD hospital, GB Panth and JVC. Besides, two tunnels have been installed at SMHS and two at SKIMS for sanitization besides, sanitization of hospital interiors by the Corporation is a regular affair, to contain the spread of Coronavirus.