Uttar Pradesh's Barabanki Police are searching for a man who allegedly targets elderly women and kills them. Three women have become victims of this killer.
A serial killer in Uttar Pradesh's Barabanki has allegedly murdered three women just a few days apart. Six teams of Barabanki Police are currently engaged to search for the absconding killer. The police also issued a photo of the suspect and requested people to provide any information on him.
WHAT IS THE KILLER'S MODUS OPERANDI?
According to the police, the killer allegedly targeted elderly women and had successfully carried out the murder of three of them. The first body was found in Ayodhya's Khusheti village on December 6. Just a few days later, on December 17, the second body was found in Barabanki.
On December 29, a woman who had gone outside her home to defecate had gone missing in Thatharha village. Her body was found the next day without any clothes on. All the deceased women were in the age range of 50 to 60 years. They were all killed in a similar way.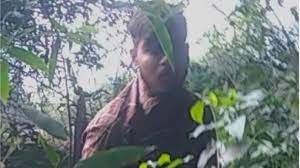 Following the recovery of three dead bodies in the area under the jurisdiction of the Ram Sanehi Ghat Police station, Superintendent of Barabanki Police Dinesh Singh put Inspector Vinod Babu Mishra on the case. Police released the killer's photo on social media and appealed to people to inform the nearest police station if they spot him.
Six teams of the Barabanki police are currently engaged in searching for the killer, but so far, the killer has managed to slip away from the police.