Millets to make world healthier and could replace one-third of recommended cereal diet for diabetic and anemic patients
By Dr. M Angamuthu
India is taking a big step towards making the world a healthier place with its increased emphasis on the export of nutritional millets. In line with the G-20 theme of 'Recover Together, Recover Stronger' in the International Year of Millets 2023, India is pushing for the global consumption of traditional healthy nutraceutical cereals like Bajra, Ragi, Canary, Jawar, and Buckwheat. With Covid-19, climate change, and awareness of calorie intakes all contributing to the growing popularity of smart foods, India is taking on the responsibility of spearheading a millet revolution, targeting global millet imports with APEDA's marketing strategy. As the largest producer of millets with a 19% share, India's efforts to promote sustainable commodities could bring about a revolutionary change in its exports and make a positive impact on public health worldwide. Millets 'The Super Food'
India's Millets Export Promotion Strategy has taken a major step forward with the recent Millet Conclave organized by concerned bodies. The event showcased a diverse range of value-added innovative millet products with different nutritional values, with the aim of creating awareness among the top 100 trading nations and inviting buyers to explore India's unique offerings. The goal is to establish Indian millets as a staple in every diet and every meal across the globe.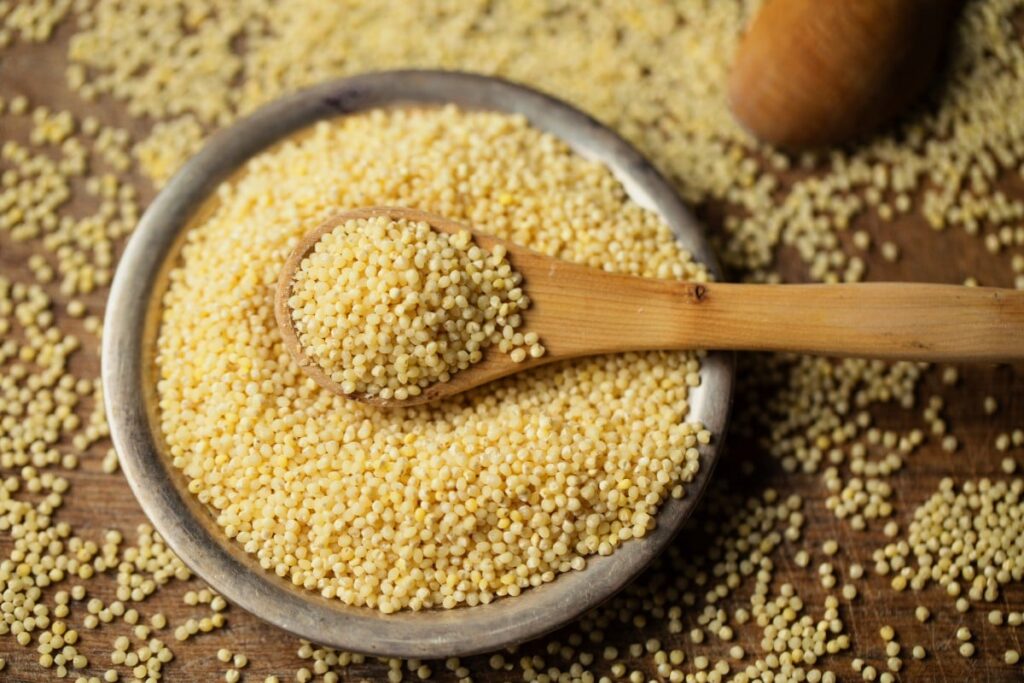 Under the guidance of the Agricultural and Processed Food Products Export Development Authority (APEDA), which falls under the Ministry of Commerce & Industry, a target of USD 100 million by 2025 has been set. To achieve this, a comprehensive global marketing campaign is being prepared, taking into account India's vast potential. As part of this effort, an e-catalogue featuring 30 importing countries and 21 millet-producing states has been created, and a virtual trade fair platform has been launched to give the export of millets and its value-added products a much-needed boost.
As the world is moving towards nutritional security, there is a decadal rise in international imports of millets, 5.4 per cent in terms of value and 14 per cent in terms of quantity. Millets have grabbed global attention due to its extreme exceptional and excellent quality attributes as they are gluten-free, high protein, high fibre. Being a substitute of rice and wheat, millets are potentially beneficial in diabetic management, low GI aid in weight management, help in anemia, blood pressure, and cardiovascular disorders.
In all aspects, millets are considered superior than wheat, rice, and maize and if India moves ahead with the agenda of disease eradication with nutritional millets, these can replace one-third of recommended cereal diet of the diabetic patient and anemic women, yielding an opportunity for 100 grams of millet intake per capita per day making India achieve the target of "Millets, a staple food in every diet" in the In The Year of Millets (IYoM).
In the export promotion of Indian millets, Centre is facilitating the participation of exporters, FPOs/FPCs, and traders in various international events by organizing Buyer-Seller Meets at more than 16 International Trade Fairs. India has already promoted millet and its value-added products at an event to celebrate IYoM, 2023 was organized by FAO at its HQ in Rome, Italy.
Buyer Seller Meets in Jakarta and Medan, Indonesia in association with Indian Embassies. Plans in place to facilitate participation in the International Trade Fairs such as Gulfood 2023, Dubai, UAE, Foodex, Japan, Fine Food, Australia, Anuga Food Fair, Germany, etc and promoting with the theme "Millets".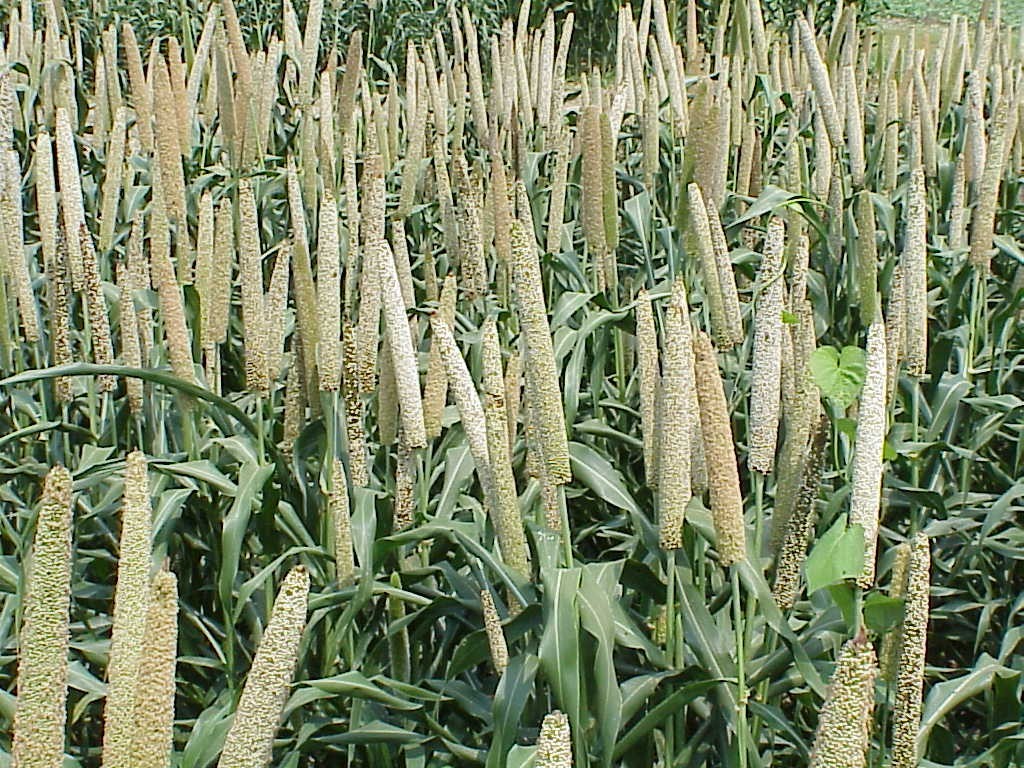 Leading importers/departmental store/Super market/hyper market chain would be roped in through the Embassy of India to promote millets and food sampling and tasting campaigns will be organised. There would be branding/publicity of Indian Millets in the targeted countries and market in association with IBEF, promotion campaigns through social media.
India's top five millet producing states are Rajasthan, Maharashtra, Karnataka, Gujarat and Madhya Pradesh. There are 16 major varieties of millet, which are produced and exported, including Sorghum (Jowar), Pearl Millet (Bajra), Finger Millet (Ragi) Minor Millets (Kangani), Proso Millet (Cheena), Kodo Millet (Kodo), Barnyard Millet (Sawa/Sanwa/Jhangora), Little Millet (Kutki), Two Pseudo Millets (BuckWheat/Kuttu), Ameranthus (Chaulai) and Brown Top Millet.
Exports of millets from India include mainly whole grain and the export of value-added products of millets from India is negligible. The Government is also mobilizing start-ups for export promotion of value-added products in the Ready-to-Eat (RTE) and Ready-to-Serve (RTS) category such as noodles, pasta, breakfast cereals mix, biscuits, cookies, snacks, sweets etc.
India's major millet exporting countries are U.A.E, Nepal, Saudi Arabia, Libya, Oman, Egypt, Tunisia, Yemen, U.K and U.S.A. The varieties of millets exported by India include Bajra, Ragi, Canary, Jawar, and Buckwheat.The USA stands at the top among the price realization for unit export in sorghum, canary, bajra and ragi whereas Saudi Arabia gave better returns on buckwheat and other millet exports.In general, buckwheat fetched far higher prices compared to sorghum and other millets. The major millet importing countries in the world are Indonesia, Belgium, Japan, Germany, Mexico, Italy, the U.S.A, United Kingdom, Brazil and Netherlands.
India is moving ahead in promoting millets across the world with the objective of reforming millet as part of staple food in every diet.
The views expressed in this article are solely those of the author and do not necessarily reflect the opinions or views of this newspaper.