The Kashmir Law Circle is a trailblazing organization that seeks to create a positive impact on society through their legal awareness campaign.
By Atif Manzoor Bhat
In the contemporary world, where personal achievements often take precedence over everything else, the Kashmir Law Circle is a standout organization that strives to create a positive impact on society. As recounted by a member of the Circle's governing body, they have embarked on a legal awareness campaign that is already making a significant difference in the community. Campaign To Empowers Underprivileged Communities
The Kashmir Law Circle is led by Sajad Farooq Rather, and the team is motivated by a shared passion for social progress and justice. At present, they are running a legal awareness campaign that aims to empower the underprivileged sections of society by educating them about their legal rights and the welfare programs available to them.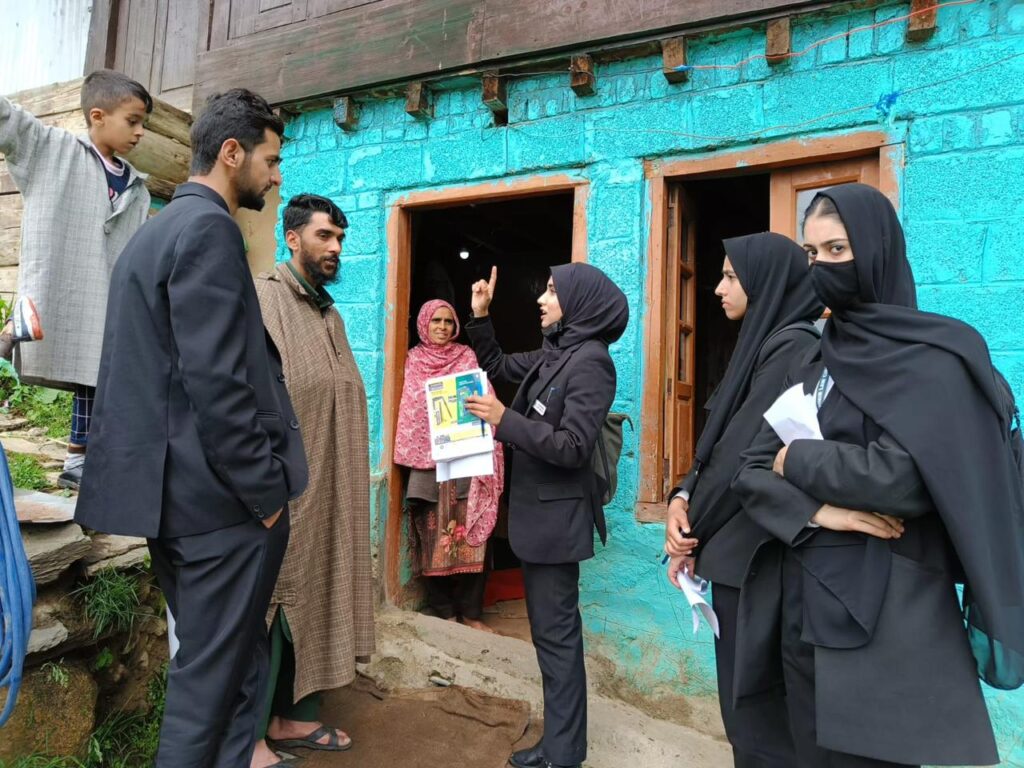 Their efforts are helping individuals to resolve their legal issues and make informed decisions that can alter the course of their lives. "The campaign's primary objective is to empower marginalized and underprivileged sections of society by educating them about their legal rights, government schemes, and welfare programs available to them," said Sajad Farooq Rather.
The team members of the Kashmir Law Circle are reaching out to these communities, going door-to-door to raise awareness about their rights and help them resolve their legal issues. The response has been overwhelmingly positive, with people expressing their gratitude and seeking assistance in legal matters.
"Our team is conducting legal research to identify legal issues that affect society at the grassroots level. This research will be submitted to legal forums and authorities, such as DLSA, to help them take necessary steps to improve society," Sajad said and added "We believe that knowledge is power and are committed to empowering people with the information they need to make informed decisions and take control of their lives."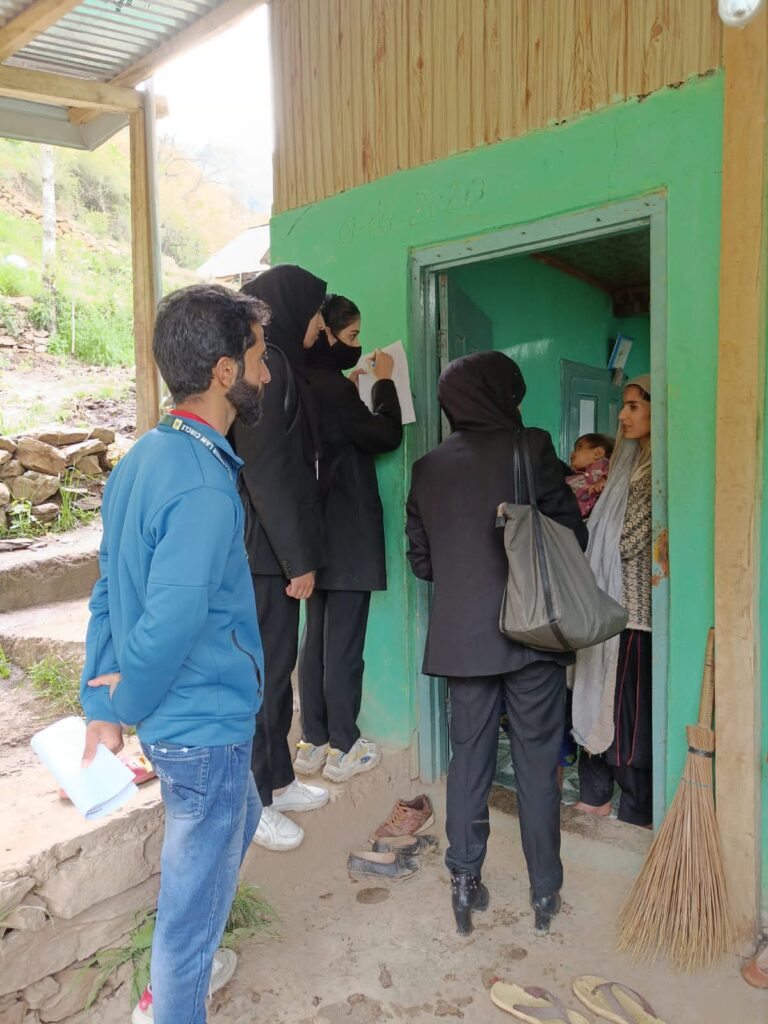 However, the Kashmir Law Circle acknowledges that they cannot achieve their goals alone. They require the support and participation of individuals from all fields of study, bringing fresh ideas, enthusiasm, and skills. They invite law students, engineering students, or individuals pursuing any other course of study to join them in their quest for a better tomorrow.
Quoting poet Alama Iqbal, "The only way to achieve success is through collective action." the Law Circle members said that they are committed to creating a world where justice is accessible to all, where every individual has the opportunity to realize their full potential, and where social progress is the norm rather than the exception. The Kashmir Law Circle is not just an organization; it is a family united in their shared vision of a better future.
One instance of their legal awareness campaign's impact is their recent visit to the remote area of Fakeer Gojri in Harwan Dara. The visit aimed to provide legal education and empowerment to the underserved and forgotten community living in the area, who are facing multiple challenges, including poverty, lack of basic amenities, and little access to legal aid.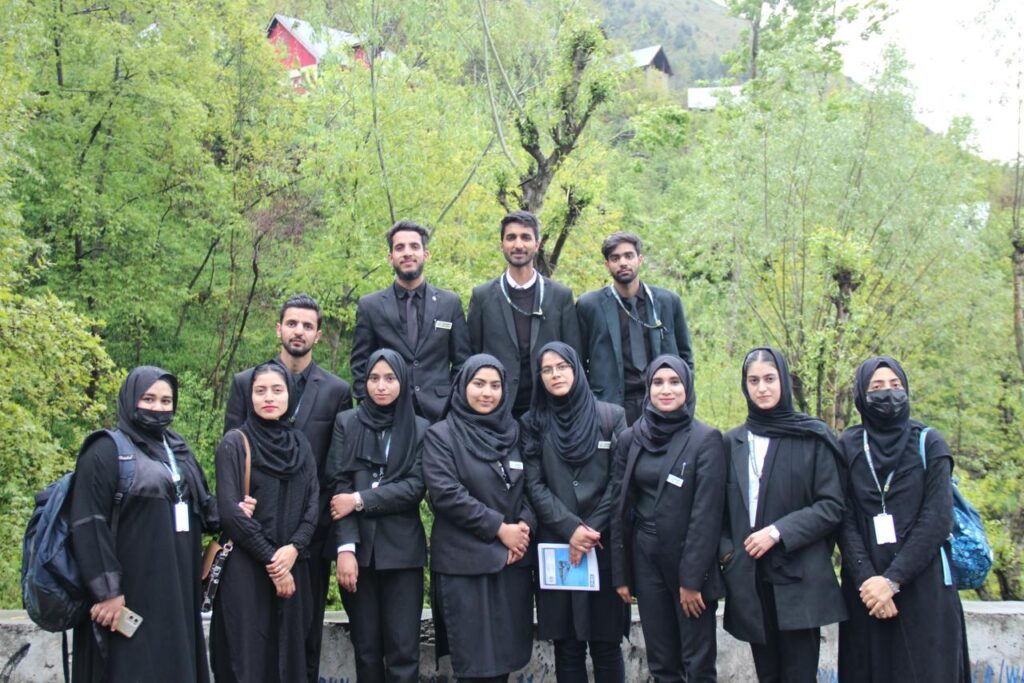 During the visit, the legal team of the Kashmir Law Circle conducted interactive sessions with the community, discussing their basic legal rights, laws related to land disputes, women and child protection, and access to government schemes. The team also guided them on how to access legal services in case of any issues. The visit to Fakeer Gojri has instilled hope in the community, who have been living a life of misery and neglect for far too long.
"It is crucial to empower marginalized communities like the one in Fakeer Gojri with access to legal education and aid. They hope that their visit has made a positive impact and encouraged the community to take charge of their legal rights." One of the members said.