SPORTSSTAR
New Delhi, June 06: The Indian team came from behind to record a thrilling 2-2 draw against Korea in its third game of the Women's Junior Asia Cup 2023 in Kakamigahara on Tuesday. Women's Junior Asia Cup 2023: India secures 2-2 draw against Korea
Yujin Lee (15') and Jiyon Choi (30') found the back of the net for Korea, while Deepika Soreng (43') and Deepika (54') scored a goal each, enabling India to secure a draw and maintain its position at the top of Pool A.
Korea swiftly settled into a passing rhythm and dominated India in the first quarter, controlling the majority of possession and repeatedly testing India's defence. Korea won a couple of penalty corners in the first quarter but failed to capitalise; however, it was able to take the lead when Yujin Lee (15') scored a field goal through a well-placed shot from inside the D. 
With a 1-0 lead, Korea entered the second quarter with an assertive approach and played a pressing game to dominate India. However, minutes before the half-time break, India began to put pressure on Korea by counterattacking, but was unable to find an equaliser.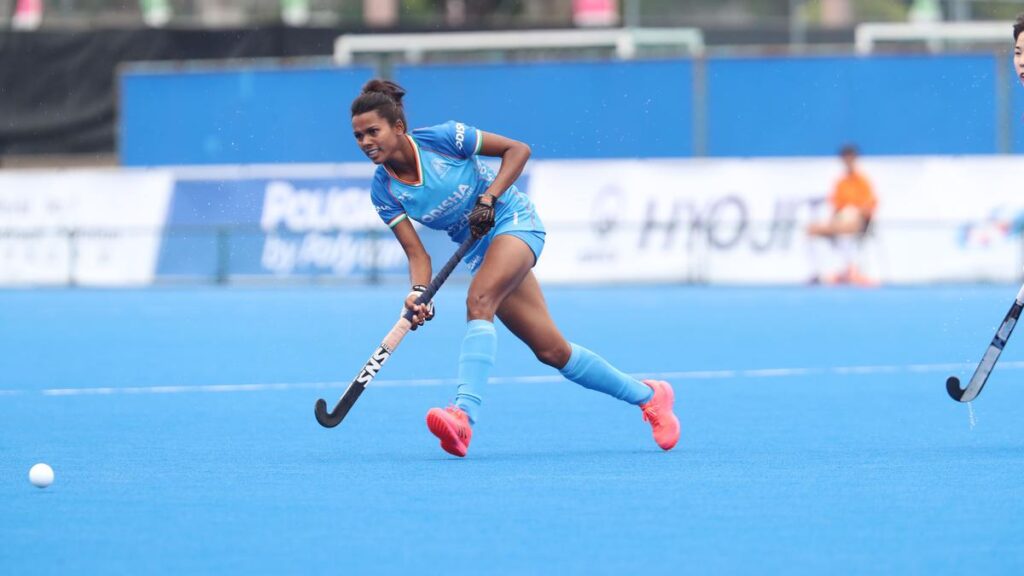 Meanwhile, Korea shifted gears and started playing more aggressively which helped them double their lead as Jiyon Choi (30') converted a penalty corner with absolute precision to make sure that Korea went into the half-time break with a 2-0 lead.
The third quarter began with Korea attacking again and winning an early penalty corner, which India's goalkeeper Aditi Maheshwari saved. Meanwhile, India upped its game and began bisecting Korea's backline, which paid off when Deepika Soreng (43') scored a field goal to pull one back for the Indian team.
Keen to hold on to its advantage, Korea focused on keeping possession of the ball in the fourth quarter, however, that didn't stop India from finding the equaliser as Deepika (54') calmly converted a penalty stroke to level the score. Confident after getting back in the game, the Indian team increased the frequency of its attacks but no more goals were scored in the final quarter as the game ended in a 2-2 draw.
The Indian team will next play against Chinese Taipei in its fourth and last Pool A game on June 8 at 12:30 PM IST.