Jammu & Kashmir, with its diverse regions and unparalleled natural beauty, cultural richness, and adventure opportunities, stands as a destination that captures not only your heart but also your soul. Whether you find yourself in Jammu, Kashmir, or Ladakh, you are sure to embark on a journey of discovery and enchantment that will leave an indelible mark on your travel experiences.
By Mool Raj
There are places that capture your heart, and then there's Jammu & Kashmir – a destination that truly enchants your soul. Undoubtedly, the ethereal natural beauty of Jammu & Kashmir can leave you yearning for more, but it's the rich culture and warm hospitality of this North Indian state that envelops you in a profound connection. This land, nestled amidst the Greater and Lesser Himalayan Peaks, is divided into three distinctive regions: Jammu, Kashmir, and Ladakh. The remarkable diversity in each of these regions, both in terms of landscape and culture, is what renders this North Indian travel destination utterly incomparable. Jammu, Kashmir and Ladakh: India's Enchanting Paradise
Jammu, graced by the presence of Vaishno Devi as a significant pilgrimage site, is also adorned with picturesque tourist destinations. With its ten distinct districts, this Union Territory boasts a plethora of worthwhile places to explore, such as Doda District, renowned for its adventure activities and natural retreats.
Doda District, nestled along the meandering Chenab River, offers a mosaic of experiences. It hosts both Muslim and Hindu pilgrimage sites, such as Jasmia Masjids & Ziyarats, Vasukinag Temple, and Gupt Ganga. The lush meadows of Lal Draman and Dal Draman, adorned with their fir and deodar forests, add to the district's allure. Doda District is an essential stop on your journey through Jammu.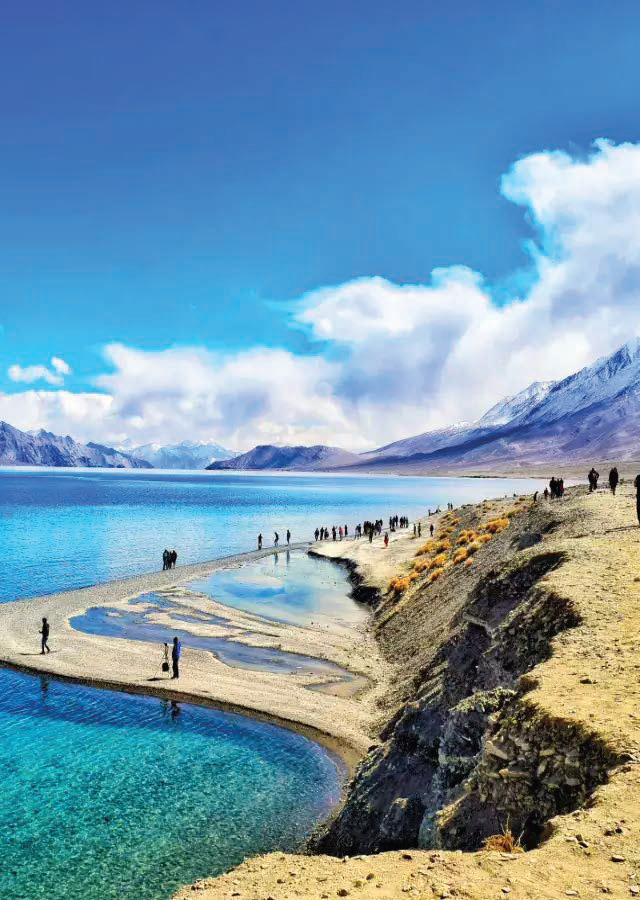 Kishtwar District, another jewel in Jammu's crown, boasts the Greater Himalayas, the scenic Chenab River, and saffron fields that embellish its landscapes. Often hailed as the "Land of Saffron," this district encompasses valleys like Dacchan, Marwah, Wadwan, Padder, and Chatroo, offering thrilling trekking trails for the adventurous at heart. Jammu's other districts also house a treasure trove of tourist attractions, ranging from ancient forts to sacred temples and breathtaking natural wonders.
A common misconception is associating lush greenery and scenic spots solely with Kashmir, whereas Jammu, too, is blessed with an array of destinations perfect for nature enthusiasts. Places like Sawajian, Loran, and the Valley of Seven Lakes in Poonch District are among Jammu's best-kept secrets. These regions also hold immense Hindu mythological significance, making them ideal not only for pilgrimages to Vaishno Devi but also for visits to various other religious sites in Jammu.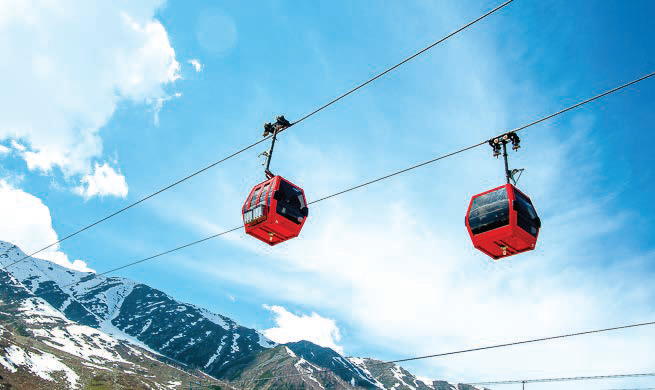 Kashmir, often referred to as the paradise on Earth, stands in a league of its own. The Vale, as it is affectionately known, epitomizes the essence of natural beauty. From the bustling commercial hub of Srinagar, where the pristine Dal Lake enchants your senses, to the dreamy valleys surrounding Pahalgam and the skiing haven of Gulmarg, Kashmir offers countless reasons to visit for those who believe that falling in love with a place is the true essence of exploration. This region is a hub for adventure activities, with trekking and skiing being the most popular choices. Notable treks include the Great Lakes Trek and Tarsar Marsar Lakes trek. Gulmarg, on the other hand, transforms into India's premier skiing destination during the winter months, when its slopes are blanketed in pristine snow.
Kashmir Valley is also a haven for culinary enthusiasts, with its subtle flavors mirroring the warmth of its people. The aromas wafting from its kitchens create a sense of nostalgia in reverse, leaving an indelible mark on your palate.
Kashmir boasts a year-round appeal, with each season offering a distinct and captivating travel experience. Meanwhile, Ladakh, a region equally surreal but strikingly different, promises a visual feast that seems straight out of a fairy tale. This top destination within Jammu & Kashmir is characterized by its exceptional landscape, featuring rolling barren mountains, alpine azure lakes, shimmering rivers, and pristine streams.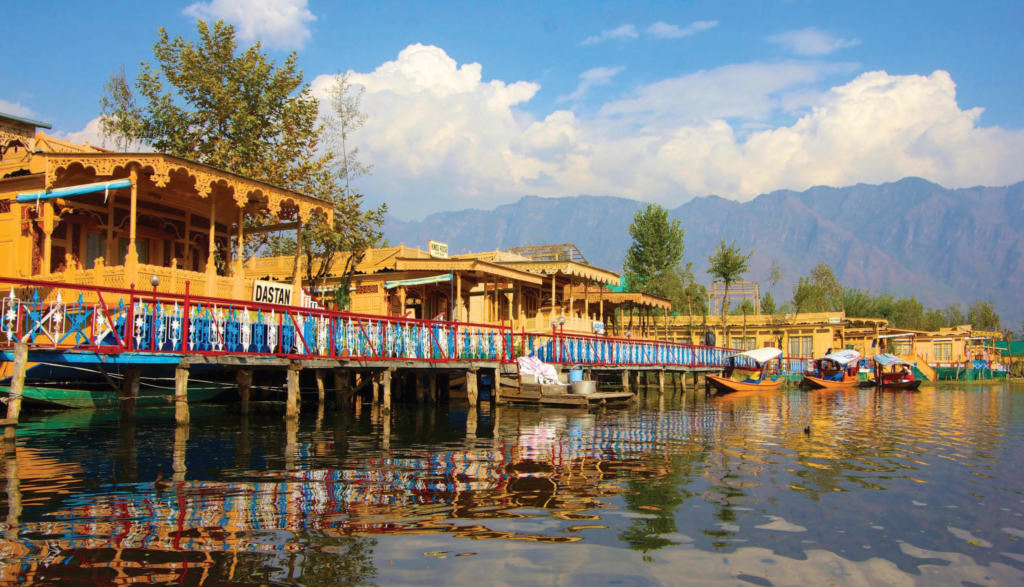 Ladakh is adorned with innumerable Buddhist monasteries that add to its ethereal beauty and spiritual ambiance. Among the top attractions and pilgrimage destinations are Hemis and Thiksey Monasteries, both exemplifying the finest of Ladakhi architecture. Ladakh is undoubtedly an adventurer's paradise, offering a wealth of opportunities for trekking, mountaineering, motorbiking, and mountain biking. The Zanskar Region, in particular, is famous for its winter Chadar Trek, where adventure enthusiasts get the unique experience of walking on a frozen river.
The Nubra Valley Region of Ladakh boasts two prime attractions: Hunder Village, a cold desert where you can spot double-humped Bactrian camels, and Diskit Monastery, home to a magnificent 32-meter-tall Jampa Buddha statue in all its glory. Ladakh's major city, Leh, is a captivating reflection of rich culture, architecture, and history – the place where your love affair with Ladakh truly begins.
Furthermore, the Doda District is graced with matchlessly beautiful mountains that transform from lush greenery in the summer to a pristine white carpet of snow in the winter. There are hidden gems in this district, such as Padri in Bhaderwah, Guli Danda, Golden Well, Jai, Nalti, and Lal Draman in Doda, as well as Padri Dedani, Kalish Kund, and Chota Manimesh in Marmit. These places deserve immediate attention from the administration for development, as they have the potential to significantly boost the local economy. It is our hope that these hidden treasures are included on the tourist map of the Jammu-Kashmir Union Territory soon.
The views expressed in this article are solely those of the author and do not necessarily reflect the opinions or views of this newspaper