BY EOK NEWS DESK
SAMBA, JULY 04: Geology and Mining Department Samba today started a physical verification process of the mineral based units and the mining leases to verify the authenticity of the figures projected on the departmental portal with ground realities. Geology & Mining Dept. starts physical verification of mineral based units, lease out areas in Samba
Deputy Commissioner, Abhishek Sharma had already issued strict directions for zero tolerance against illegal mining activities.
A special team constituted for verification of minor minerals at different sites started the week-long exercise today. The team would conduct physical verification of the mineral based units as well as the lease out areas of the district.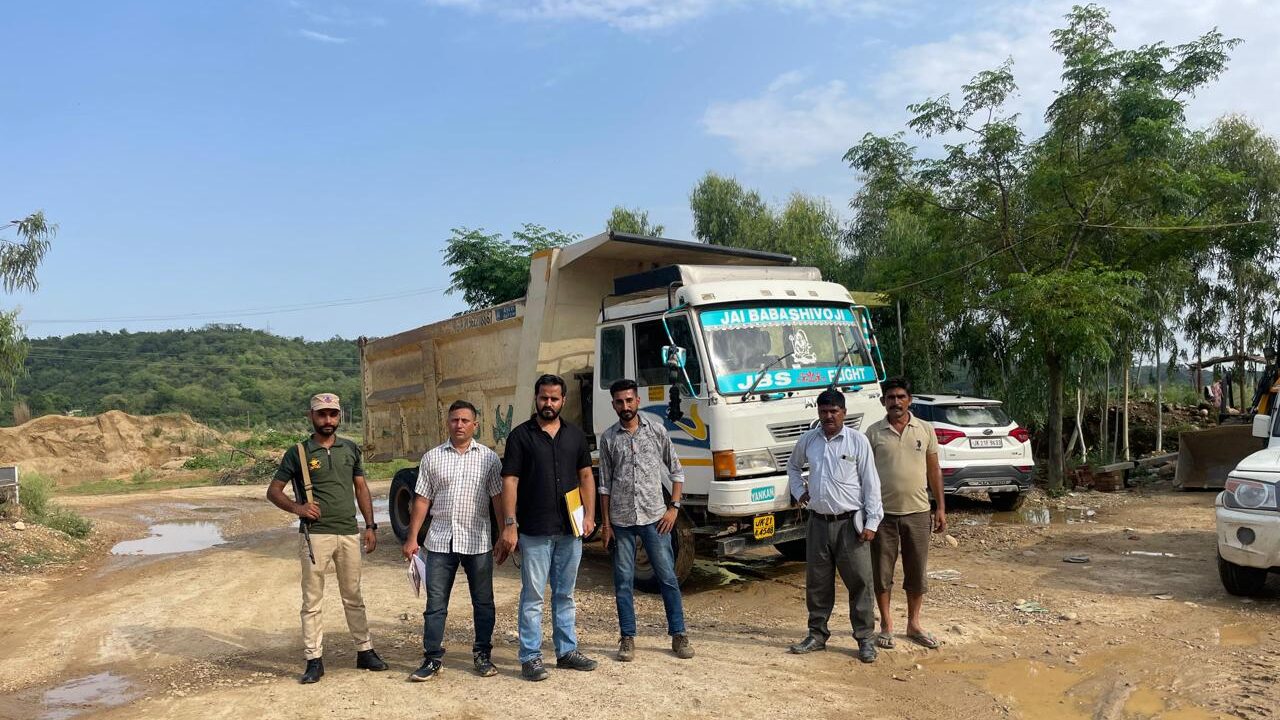 As per DMO, M. Sayeed the exercise will help the department containing the illegal activities by imposing penalties on the defaulters. He further informed that there is complete prohibition with respect to riverbed mining during the rainy season. "The general public can inform the local Tehsil level committees or district control room in case anyone is found involved in illegal extraction from riverbed during this monsoon season" he added. He urged the stakeholders to give breathing time to the river for their rejuvenation and replenishment of the mineral during this rainy season.
The DMO stressed that environmental protection should be a collective responsibility of all the citizens so that future generations don't suffer due to our unscientific and greedy exploitation of mineral resources. Strict instructions have already been issued to the lease holders and mineral consuming big units/ firms to come forward for the Corporate Environmental Responsibility (CER) so that the damage caused during exploitation of mineral resources be minimised.