Srinagar Oct 01: In a tragic incident, a senior correspondent of Srinagar based English daily newspaper Rising Kashmir died of a heart attack on Thursday afternoon in Pattan area of north Kashmir's Baramulla district.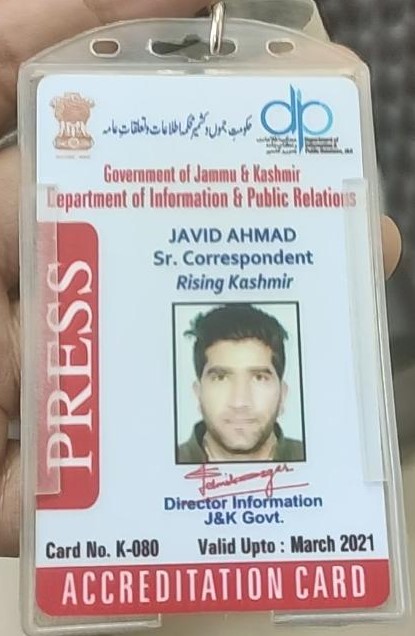 As per the reports Javid Ahmad, senior correspondent with the Rising Kashmir Newspaper died in Pattan when he travelling to Srinagar. Javid suffered a massive heart attack near Pattan while travelling in a passenger vehicle.
Javid was rushed to a nearby hospital where doctors pronounced him brought dead.
Javid is a resident of Watergam area of Rafiabad and was working with the Rising Kashmir as senior correspondent.