By Neyaz Elahi
Apparently referring to the families of those killed in Hyderpora encounter, Army Core Commander Lieutenant General DP Pandey on Thursday said that family members came to open and claimed innocence as a trend has emerged that militants and overground workers are trying to hide their identity.
The Army Commander was talking to media after the twin South Kashmir encounters that ended with the killing of six militants and a soldier.
Without mentioning Hyderpora encounter, Lieutenant General DP Pandey as per news agency Kashmir News Trust said that a trend that is coming out very clearly is that militants and overground workers are no more proud of themselves picking up weapons so they are not declaring their names.
He added that whosoever is joining is trying to hide his identity. It was very clear and evident in a recent operation (Hyderpora encounter) happened which came to the spotlight for various reasons that all the family members belonging to that OGW network or the local militant came out in open and claimed innocence.
The Army Commander said that he feels that even society doesn't want to accept OGWs and militants in their houses or in proximity.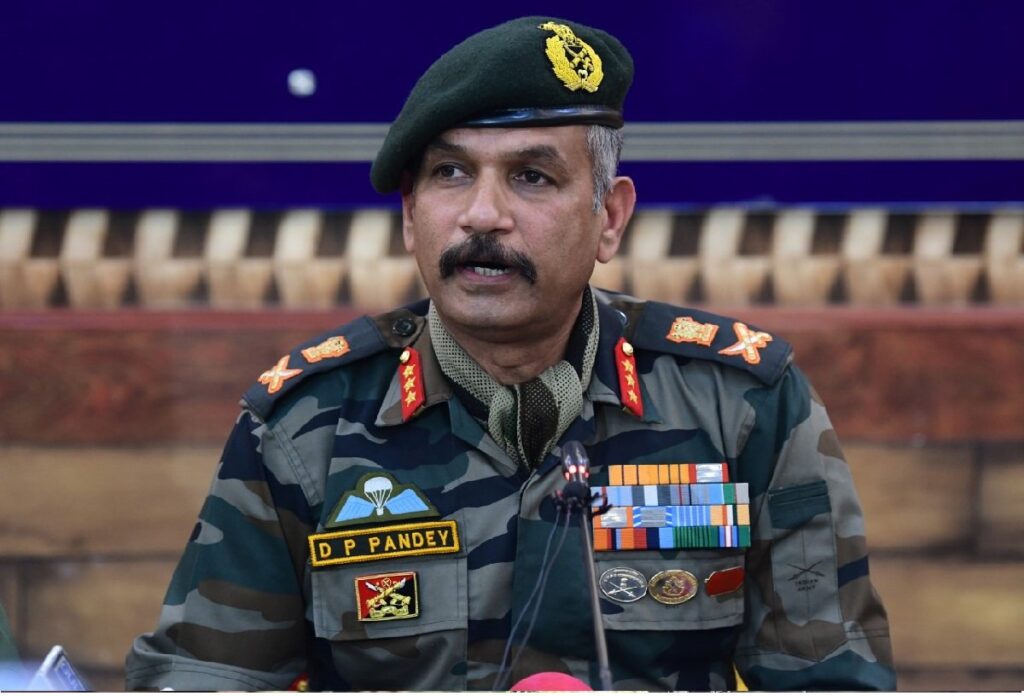 He said another trend that has been reflected in that the youth above 20, 21 are not joining the (militant) ranks. "Having found it difficult to recruit from this rank, they (militants) have started recruiting from youth which are young boys who are in the age group of over 15 and 16."
Army Core Commander Lieutenant General DP Pandey said that majority of the operations that have been conducted were based on human intelligence which is another trend that has been reflected. (KNT)