The Importance of Identifying and Bridging Learning Gaps in Education: A Teacher's Perspective on Communication and Classroom Environment.
By Imtiyaz Ahmad Shah
With the start of the new academic year, there has been much discussion on necessary steps for revival in the education system. However, learning gaps seem to be ever-increasing, especially at the primary level. In order to judge learning gaps, a teacher needs to assess each and every student of the school, irrespective of their class and type. Closing the Gap
As a teacher, I can divide the students of the entire school into different learning levels in a specific subject and develop them as per their needs. For example, there are five students from class 8th, four students from class 7th, three students from class 6th, and nine students from class 5th who cannot read English. This means that all of them fall in the same learning level. By making a class of such students and trying to bridge their gaps effectively and skillfully, we can prevent them from getting neglected in a normal classroom system.
The stress, discouragement, laziness, confidence, communication skill, presentation skill, learning pace, etc., of such students decrease with the course of time in a normal classroom, and eventually, they become out-of-school children. A learning gap is a disparity between what a student has actually mastered and what is expected at their particular grade level or the difference between what a student is expected to learn by a certain grade level and what they have learned till that level. If a class 6th student is not able to read English or comprehend it, then there might be a learning gap. Learning gaps are compounding and can be troublesome for students lagging in reading and comprehension.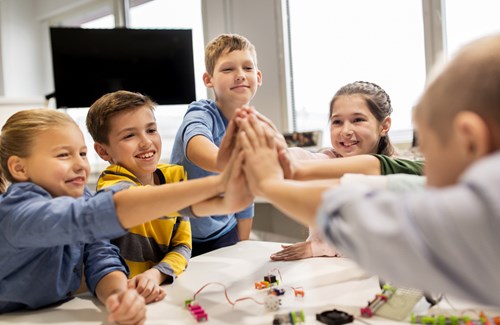 Learning gaps make it difficult for students to keep up with their peers in the classroom, negatively impacting their confidence and mental health. Eventually, it can even bleed into their social relationships and development. Now identifying the gap can be challenging, but for an effective teacher, it might not be challenging. As far as a heterogeneous class is concerned, not every student learns at the same pace. A small learning gap may increase if not examined and mitigated at the proper time.
As a teacher, after identifying the learning gap, the most important skill is how to bridge the gap.
Communication and Learning Gaps.
Communication gap: Effective communication between teachers and students has the potential to improve the learning experience and create a positive environment in the classroom. In my view, communication plays an important role in a child's development from preschool to university level. At the preschool level, when admitting a new student, teachers need to develop communication skills among learners through storytelling, telling them about their likes and dislikes, playing different games, and involving students in various activities. For effective communication development, a teacher should be proficient in all four modes of communication: listening, speaking, reading, and writing, and should know how to utilize this proficiency effectively.
Actually, this communication starts from the learner's home. In modern times when all family members remain busy with smartphones, we should not expect good communication skills from the family side, but we should keep in mind that we are getting a child who is ailing as far as communication skills are concerned. Most family members, even parents, don't have time to talk with small kids at home. So it is now the role of the teacher to develop proper communication among such small kids.
Classroom environment and learning gaps: It is the teacher who develops the classroom situation. As far as our schools are concerned, the teacher hijacks the classroom situation. In a 40-minute class, only teachers do all activities like reading, writing, delivering, speaking, standing, drawing, etc., and students become passive listeners, without knowing that teachers have to play the role of guide and facilitator only.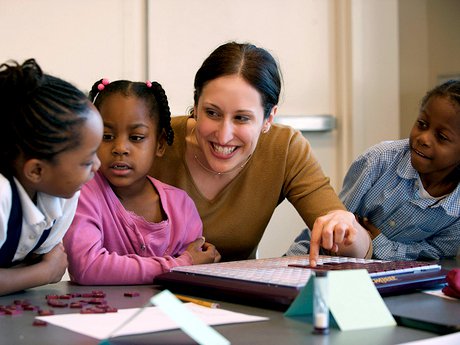 Actually, it is the students who have to deliver. In general, the best way to address learning gaps is simple – go back and revisit the areas that need extra work. Although this seems like an obvious answer, remember that learning gaps form because learners are often forced to "move on" with their class's pace, regardless of whether or not they have gained a firm understanding of the concept being taught. Teachers have the unique ability to go back and revisit previous topics and subjects that weren't clear, working one-on-one at the student's pace. As the learner gains clarity into concepts that were not understood previously, the gaps in their learning will gradually begin to close. Once learning gaps begin to close, learners often see huge improvements in both their grades as well as their overall attitude towards academics. Learning is constantly about moving forward and building upon previous knowledge, so it's incredibly important for learners to have a firm academic foundation in all subjects.
Learning gap and knowledge
Learning gap and knowledge are closely related. In my experience, the knowledge gap is a gap of exposure. In many schools in our country, the focus is on completing exercise copies rather than on actual learning. Students may read, but they do not truly learn. For example, consider a 10th-grade student who is unable to write an answer to a question on their own. What have they truly learned, and what type of knowledge have they gained? It is clear that many of our schools place emphasis on rote memorization, completing exercises, and simply completing the syllabus rather than on actual learning and involving students in the process.
In order to make India a developed and educationally competent country, we need to focus on reading and learning simultaneously. This requires effective teachers who can utilize low-cost or no-cost materials for activity-based learning, experiential learning, constructive teaching, competency-based learning, and more. It is important to shift the focus from completing exercises and memorization to actual learning, and to ensure that students are engaged and involved in the learning process.