By EOK News desk
In a significant decision aimed to effectively address the legal concerns of the general public and increased litigation cases/judicial work-load of the district, the Administrative Council (AC) which met here today under Lieutenant Governor, Manoj Sinha gave nod to the construction of new District Court Complex at Bandipora. AC Approves construction of new District Court Complex Bandipora
Rajeev Rai Bhatnagar, Advisor to the Lieutenant Governor; Dr. Arun Kumar Mehta, Chief Secretary, J&K and Mandeep Kumar Bhandari, Principal Secretary to the Lieutenant Governor attended the meeting.
The project has been considered to be funded under Centrally Sponsored Scheme "Development of infrastructure facilities for Judiciary" and is estimated to come up at a cost of Rs 35.12 Crore.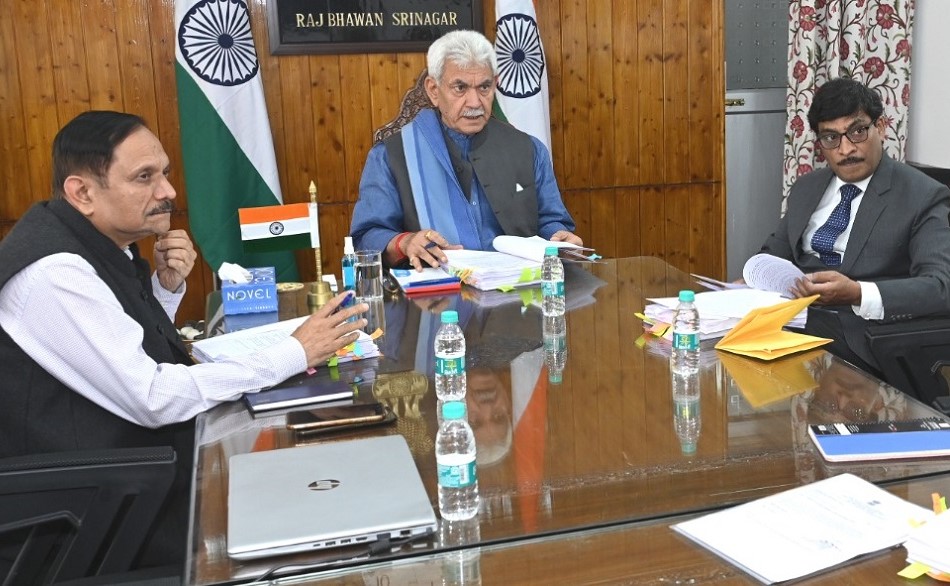 The new Court Complex would include a three storeyed court building, Construction of Lawyers Chambers and Residential Quarters for Hon'ble Judges of District Court besides other facilities and basic amenities.