Govt. sacked 03 employees involved in varied secessionist and terrorist activities
By Ajaz Rashid
A network of deception and terror buried deep within the shadows of society—a dark web of deceit, woven by individuals who posed as law-abiding citizens during the day but secretly consorted with terror outfits by night. Their sinister motives threatened the peace and security of the entire region. Dark Web of Deceit
To unmask their sinister activities, the J&K Government on 16th of July 2023, issued an order invoking sub-clause (C) of the proviso of clause (2) of Article 311 of the constitution of India–ordering the immediate termination of three government employees from their positions due to their sinister links with terrorist outfits.
The convicted employees are identified as Faheem Aslam, a Public Relations Officer at the University of Kashmir, Arshid Ahmad Thoker, a police constable, and Murawath Hussain Mir, a Revenue Officer—dismissed after following a rigorous investigation that exposed their roles in promoting terrorism and secessionist ideologies.
Masked Propagandist
A stunning development revealed, indicating the presence of individuals with extremist ideologies at the University of Kashmir. These individuals have been influencing young and promising minds to engage in secessionist activities. One such person is Faheem Aslam, who serves as a Public Relations Officer (PRO) at the university. According to sources, Faheem Aslam not only adheres to secessionist beliefs but has also played an active role in promoting the agendas of terrorist organizations operating in the Kashmir Valley.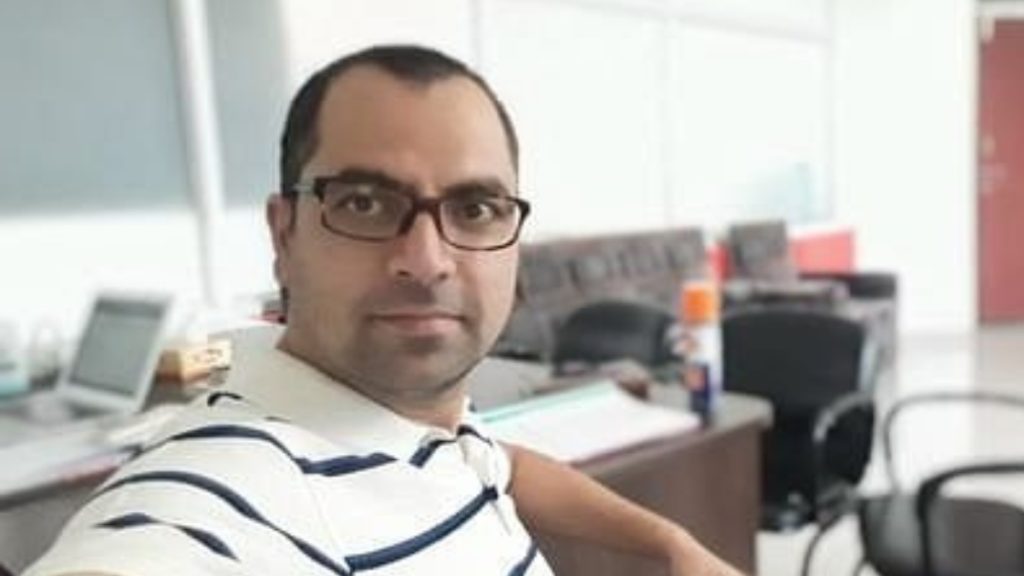 According to information obtained from the police dossier, Faheem Aslam's appointment at the University of Kashmir in August 2008 was conducted in secrecy, lacking the necessary public advertisement, interviews, and police verification. He was allegedly brought in as a contractual employee and later confirmed in the position without following standard hiring procedures.
The dossier further reads, as a media reporter for the university, Faheem Aslam's actions have been under scrutiny, with allegations that he was assigned the task of promoting secessionist and terrorist ideologies on campus. The University of Kashmir has been known for its secessionist activism and association with terrorist elements, adding to concerns about Aslam's activities and affiliations.
Investigations reveal that Faheem Aslam actively maintained an online presence, mainly through his writings in the Greater Kashmir newspaper and social media posts. His content reportedly demonstrated allegiance to Pakistan and support for the secession of Jammu and Kashmir from India. Additionally, his open criticism of Indian security forces and apparent glorification of martyrdom raised suspicions about his potential ties to extremist elements.
There are claims that Faheem Aslam had dual employment, receiving payments from the state as a university employee while also working as a sub-editor for Greater Kashmir since 2008. This raises questions about conflicts of interest and the authenticity of his work as a public servant.
Investigators also assert that Faheem Aslam maintained connections with organizations like the Jammu and Kashmir Liberation Front (JKLF), led by Yasin Malik. This association, both within and outside the university campus, adds to concerns about his involvement in promoting secessionist ideologies.
Critical conduit for JeM
Arshid Ahmad Thoker, has been exposed as a critical conduit for the Jaish-e-Mohammad (JeM) terror outfit and a major player in a narco-trafficking network. Arshid's association with the terrorist organization and involvement in facilitating their activities, along with his significant role in the illegal drug trade, has caused grave concern. His abuse of authority and position within the police force to aid and abet such criminal activities has had far-reaching consequences, posing a serious threat to national security and public safety.
With three recent termination orders, the count has now reached 52 officers who were sacked due to their links with terror outfits. This aggressive approach underscores Lt. Governor Manoj Sinha's dedication to eradicating terrorism and its associated networks from the region.
According to the police dossier, Arshid Ahmad Thoker's journey within the Jammu and Kashmir Police started in 2006 when he was recruited as a constable in the Armed Police. Later, in 2009, he joined the Executive Police. His path eventually led him to District Srinagar, where he served as a Personal Security Officer (PSO) and driver for various police and civil officers.
The dossier further reads that it was during this time that Arshid came into contact with Mushtaq Ahmad Ganie, an Over Ground Worker (OGW) of the Jaish-e-Mohammad (JeM) terror outfit. This association strengthened his belief in the terror ideology, and he became an instrumental conduit and logistic supporter for the dreaded terrorist organization, particularly in the Chadoora-Kakapora axis of Budgam and Pulwama.
Arshid's dual goals became evident. He was committed to financing terrorism, driven by his ideological commitment, while also pursuing illegal gains through the narcotic trade. His position within the police force allowed him to exploit his identity to escape scrutiny at police and security force checkpoints, the dossier reads.
 Meeting Fate: Apprehension of dubious character
On 31.05.2020, a joint operation was conducted to apprehend terrorists and their associates in the Wathoora and Dooniwara areas. Arshid was arrested along with several terror associates, and the group was found in possession of weapons, ammunition, a hand grenade, a substantial amount of Indian currency, and a kilogram of heroin. "This arrest highlighted his involvement in narco-terrorism and his significant role in facilitating JeM terrorists", the dossier reads.
More evidence of Arshid's illegal activities surfaced on 24.06.2022 when two individuals were arrested with vehicles purchased from the proceeds of narcotics provided by Arshid. These vehicles were intended for terrorist activities.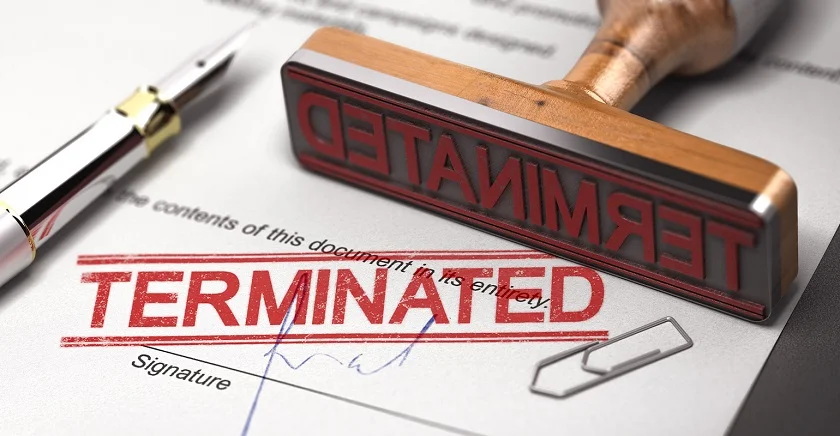 Exploiting police identity and misusing it to the fullest extent, Arshid skillfully bypassed security checkpoints.
"As an OGW and policeman, Arshid effectively went unnoticed at security checkpoints, using his police identity card to evade searches. This allowed his narco-terror activities to go undetected for a considerable period, causing immense damage to the department, society, and the state, the dossier reads.
The investigation report strongly emphasizes that Arshid's disloyalty to the nation and the police force by becoming an accomplice and OGW for the JeM terror outfit has had devastating consequences, betraying his oath and uniform.
Fundraiser behind Terror activities
To expose the deeply entangled role of Murawath Hussain Mir, a Junior Assistant in the Revenue Department since 1985, in terrorism and extortion activities in Jammu and Kashmir. With the rise of Pakistan-sponsored terrorist and secessionist campaigns in the early 1990s, Murawath fervently embraced secessionist ideologies and acted as a key conduit for proscribed terror outfits, including Hizbul Mujahideen (HM) and J&K Liberation Front (JKLF), granting them unfettered access to interfere in the affairs of the Tehsil office of Pampore.
Playing a crucial role in facilitating monetary grants and assistance to the proscribed terrorist groups, the police dossier reads that he facilitated the extortion of 'donations' from fellow government employees, institutionalizing the sinister practice. Moreover, his position allowed him to brazenly smuggle weapons and funds, evading security checkpoints. Despite being arrested in 1995, he shockingly managed to secure re-entry into the government, raising questions about accountability.
"Involved cashiers and accountants deducting funds from government employees' salaries, with Murawath serving as the primary facilitator for such extortions in the Tehsil offices of Pampore and Tral", the dossier reads.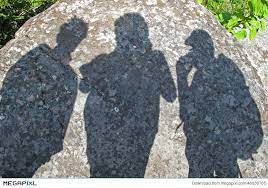 Misusing the government position for relentless participation and dedication towards secessionist activities, the dossier reads that Murawath's involvement did not stop at mere extortion. Over time, he evolved into a crucial and trustworthy over-ground worker (OGW) for both HM and JKLF, fully immersed in active terrorism with unwavering commitment.
"He brazenly abused his government position and close proximity to the magistracy to arrange logistics for terrorists and transport weapons and ammunition. "Murawath deftly navigated police and security force checkpoints, leveraging his identity as a member of the local magisterial setup", the dossier reads.
Apprehended in October 1995 alongside four other terrorists belonging to Hizbul Mujahideen (HM) and J&K Liberation Front (JKLF) in Rajbagh, Srinagar, Their arrest foiled a planned attack on a crucial installation in Srinagar, with substantial quantities of explosives and bombs seized from their possession, the dossier reads.
"Despite being in custody for only eight months, Murawath managed to make a surprising re-entry into the government, raising serious concerns about accountability in the face of his misdeeds spanning 28 years. This disturbing lack of accountability points to the unsettling influence of hostile elements within the state", the dossier reads.
Owing to his deep connections within the secessionist-terrorist ecosystem and active involvement in such circles, the dossier reads that Murawath Hussain secured admission for his son, Haris Murawath, in MBBS in Pakistan, facilitated by the blessings of the United Jihad Council and its proxies in Kashmir.
"In 2007, Murawath founded the Falah-e-Behbood committee in Pampore town, serving as its founding president to date. Intelligence inputs suggest the committee played a significant role during public unrest in 2008, 2010, and 2016, further implicating him in the web of secessionist activities", the dossier reads.
The unwavering commitment of Lieutenant Governor Manoj Sinha to the policy of "Zero Tolerance Against Terrorism" has been instrumental in breaking the back of terrorism and dismantling the terror ecosystem that once thrived in J&K before the abrogation of Article 370. With three recent termination orders, the count has now reached 52 officers who were sacked due to their links with terror outfits. This aggressive approach underscores Lt. Governor Manoj Sinha's dedication to eradicating terrorism and its associated networks from the region.
Under the strict measures implemented by Lt. Governor, Manoj Sinha, several high-ranking individuals deeply connected to secessionist-terrorist networks have faced the consequences of their actions. Notably, a KAS officer, the wife of a dreaded terrorist, two doctors involved in a conspiracy with terror outfits, and the son of the Hizbul Mujahideen founder have all been terminated.
The case serves as a stark reminder of the urgent need to dismantle such dangerous networks and hold accountable those individuals who pose a threat to the region's security, safeguarding it from the clutches of terrorism and secessionist ideologies.