Dr. Tariq Ahmad Wani
COUNSELLING IN PANDEMIC TIMES: The COVID- 19 pandemic and its far-reaching implications continue to unfold globally. While lockdown is meant to prevent the spread but people begin to experience a wide range of thoughts due to this, which includes stress, sadness, loss of interest etc. The most common emotion faced by all is fear not observed under normal circumstances. Counselling is an effective way to counteract these problems in a given society.
Counselling is a type of verbal therapy that allows a person to talk about their problems and feelings in a confidential and dependable environment. A counsellor is trained to listen with empathy and professionally help the people to cope with the psychological problems effectively with desired changes in their behaviour. Counselling aims to help us to deal with and overcome issues that are causing emotional pain or making us feel uncomfortable. It can provide a safe and regular space for us to talk and explore difficult feelings in a professional way.

Pandemic-related social isolation has led counsellors to develop new strategies for supporting patients. Some tips to combat stress are as under:-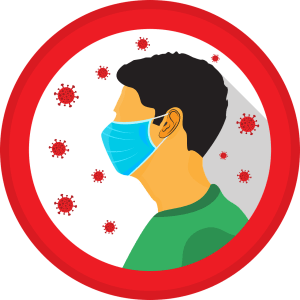 . Develop a regular wellness routine that includes activities such as daily walks, yoga, meditation, prayer and other practices that reduce stress.


. Maintain a daily stable schedule, observe regular bedtimes and mealtimes and adhere to a healthy diet.

. Distract yourself from negative emotions by listening to music, reading, watching an entertainment programme on television.

. Eat well and drink plenty of fluids.

. Sharing is caring. Understand if someone around you needs advice, food or other essentials. Be willing to share.

. Do simple indoor exercises that will keep you fit and feel fit.


As the impact of the COVID- 19 pandemic subsides globally in the immediate future, the psychological problems would reduce for some but may continue for others. To endure and restore, continuous monitoring of mental health and psychological outcomes and individuals caring for the affected persons would be required.
To conclude the counsellors have to play an important role not only in addressing psychological problems like stress but also in the post-pandemic phase.
There is a need to have professional counsellors in every Tehsil available in Government and private hospitals to whom people might approach any time . Counselling in short is becoming indispensable in covid times.
The author is Assistant Professor in School of Education Central University of Kashmir J&K India (Courtesy: The Health Guide)