The STEARS celebrates the joy of literature and self-expression on International Literacy Day in Kashmir schools
On 8th September, 2022, The STEARS (Step Towards Educated and Responsible Society) celebrated International Literacy Day across several schools in the 4 districts, Anantnag, Srinagar, Kupwara and Sopore of the Kashmir Valley with around 200 children involved in a reading, writing and drawing competition, revolving around the theme of their favourite story or poem.
International Literacy Day, celebrated annually since 1967, started and continues on with the aim to "remind the public of the importance of literacy as a matter of dignity and human rights". It came into existence for the creation of a more literate, educated, and thus sustainable society: starting from our local communities to bring about comprehensive global development. The theme of this year's Literacy Day is "Transforming Literacy Learning Spaces", the need for which has arisen in the rapidly changing global context, especially in the aftermath of the COVID-19 pandemic which is projected to have made nearly 24 million people never return to formal education, with approximately 11 million of them being girls and young women.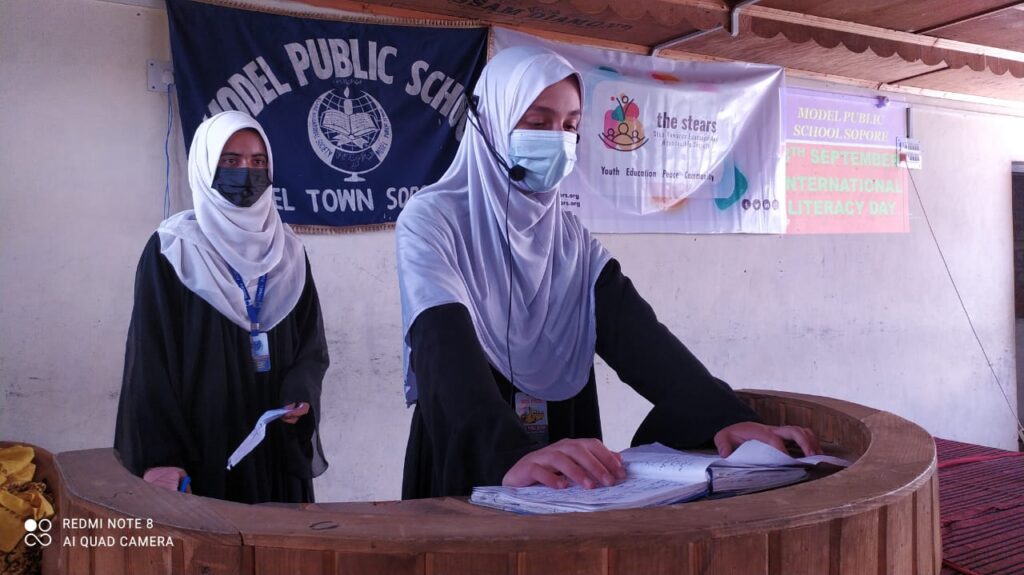 Rubina, a teacher from Imamia High School, in Srinagar, where the event was conducted said, "In the 21st century, communication and education both are vital. Reading and writing bring forth confidence and groom the child to face challenges not only within his or her own region, but at a global level as well. Hence such creative and interactive sessions bring forth physiological, cognitive as well as socio-emotional development. That is the need of the hour, especially in schools in Kashmir."
Learning is not just confined to textbooks. It is a dynamic process, shaping how effectively we live our lives. With an aim to impart education that is holistic, the STEARS conducts activities that imbue socio-emotional and creative learning integrated through literacy development and peacebuilding, among children, particularly from under-privileged and marginalized backgrounds. On International Literacy Day, through active participation in the 'Favourite Book and Character' activity, the students realized that stories were not just important for rote-learning and securing marks, but also had several other advantages for one's overall well-being, growth and development.
"Books are best friends for us. They improve our focus, memory and communication skills. They can improve mental health and cope better with stress," said 6th Grader, Safoora Manzoor, from SAPS Bijbehara, Anantnag, another school where the event was conducted.
With these objectives, the competition was preceded by a heart-warming exchange between students in which they talked, drew and wrote about their favourite novels, storybooks, and/or poems; why it was their favourite, the characters they loved the most and why they wanted to become like them, what they thought of the author, and so on. The goal of the sharing exercise was to bring them one step closer to understanding each other, by expressing their emotions, dreams and ideas, while also opening them up to the enormous and diverse world of literature.
While Ayaan Amin of Grade 5 from Model Public School Sopore wrote that his favourite character was a poor herder's daughter called Seela from the story, 'Success of the Girl' because 'she completed her study even though she was poor and finally she became a doctor', Umer from Grade 8 of Imamia High School wrote that he was just like 'Rowley' from the 'Diary of a Wimpy Kid' as he was 'shy, funny and friendly like him, always trying to make other people laugh and help them."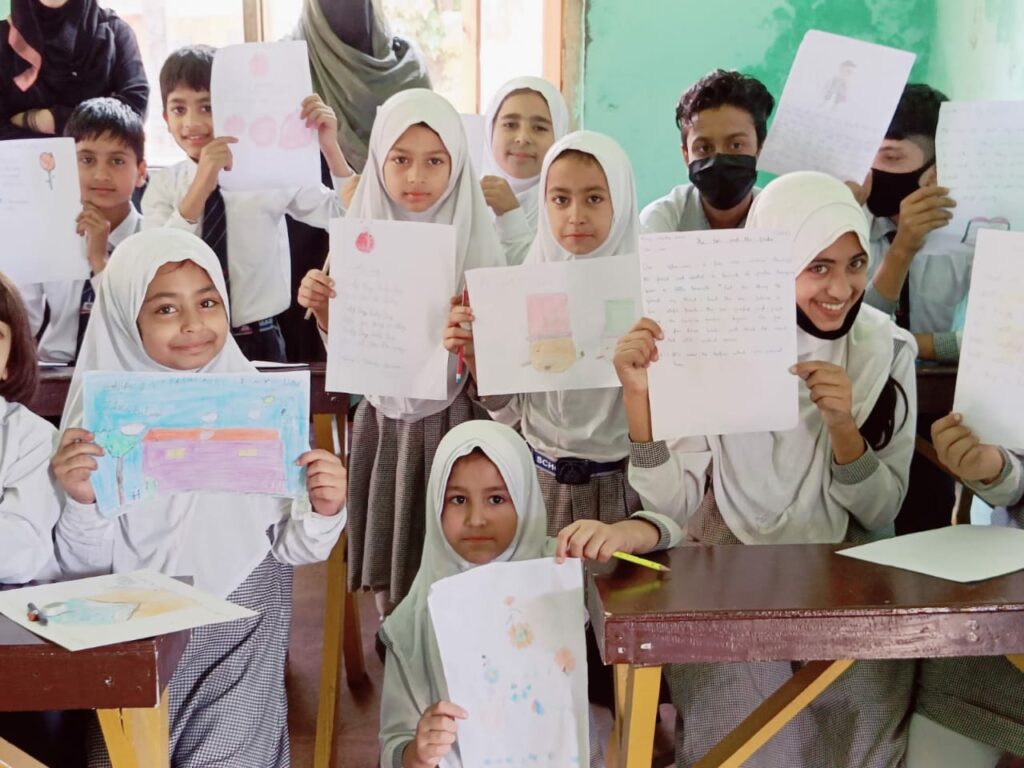 The STEARS has been actively working across India, with its core region of emphasis being Jammu and Kashmir, to reimagine the way education is imparted and received, to make it experiential, leading to self and societal transformation. One such instance is when the STEARS collaborated with Anthill Creations last year to create play spaces from scrap materials, for children from low-income backgrounds in Budgam. They also collaborated with Digital Empowerment Foundation to set up digital units for children and youth from weaker economic status at Anantnag.
"Education must create an equal opportunity for privileged as well as underprivileged sections. The economical loss in Kashmir was immense in the last few years so many bright minds had to quit schools and colleges. The low-income schools do not have an infrastructure or technology that can enable the students to compete with the world outside. Through STEARS' experiential programs for children and youth from weaker economic backgrounds, we aim to incorporate SDG 4 (Quality Education), SDG 10 (Reduced Inequalities), and SDG 16 (Peace, Justice and Strong Institutions) and bridge the gap between literacy and holistic development," said Deeba Ali, STEARS Programs Facilitator who conducted the program at Srinagar.
Through various such programs, STEARS aims to develop children and youth that can contribute towards creating a more sustainable world geared towards self-transformation, social change and community development.